Jonathan Dove on Stephen Oliver's many operatic works
On Thursday 14th April 2016, the London Mozart Players will be performing the British premiere of Stephen Oliver's completion of Mozart's unfinished opera The Goose of Cairo (L'Oca del Cairo).
Acclaimed operatic British composer Jonathan Dove, who was also a good friend of Stephen Oliver, will be speaking at the concert to set the scene and introduce the audience to the plot of the opera. In the excerpt below, Jonathan Dove explores Oliver's many operatic works, delving into his inventive musical expression and some of the highlights of his career.
"Music is the air they breathe," Stephen Oliver once said of the characters in his operas. He could well have been talking about himself: from the age of twelve, when he wrote his first opera, until his untimely death at 42, he poured forth a flood of music for every conceivable combination of voices and instruments and every imaginable occasion.
His scores included over forty stage plays, twenty of them for the RSC (including the celebrated adaptation of Nicholas Nickleby), TV and radio series such as Lord of the Rings, and the Paramount film Lady Jane; there was church music, instrumental music, songs and musicals (including Blondel), to say nothing of translations; but most of all there was opera.
Stephen wrote forty-four of them, ranging from brief chamber-scale divertissements to full-length works demanding the resources of a large opera company. It amounted to an obsession. He couldn't encounter a striking line of verse without wanting to turn the whole play into an opera: having read, 'for it brings last benefit, last sorrow', he had to compose The Duchess of Malfi (1971), which was performed while he was still at Oxford; twenty years later, 'Large-handed robbers your grave masters are and plunder by law' made him compose his last large-scale opera, Timon of Athens.
Words were always the starting-point, and words always had to spring into song. Stephen traced this back to his formative experience as a chorister at St Paul's Cathedral, singing day after day "the most profound utterances of the human spirit." For him, church music was operatic because it was about "conflict, about mercy and grief, loss and hope, the things that operas are about."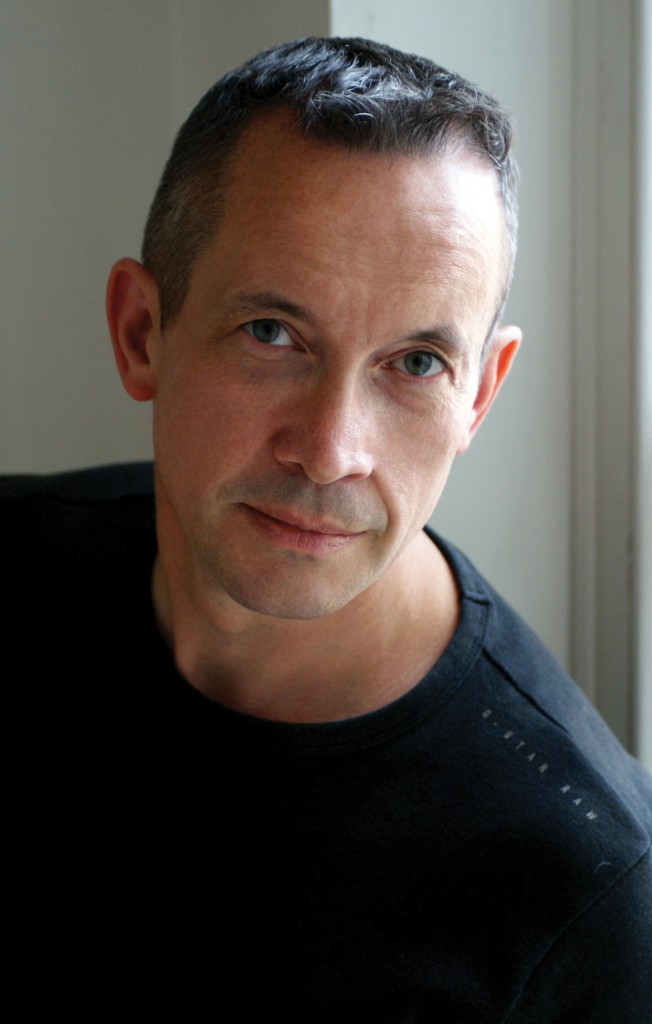 Jonathan Dove, British Composer (pictured above)
His operas are the expression of an impulse: they were by no means all commissioned; several remain unperformed. Stephen almost always made his own librettos and was endlessly inventive in dramatic technique; in imagining new ways stories might be told in song, and coming up with arresting combinations of instruments to accompany them.
In Beauty and the Beast (1984) the characters narrate themselves almost throughout, so that the sense of magic and fable is all-pervasive, while the orchestration is conceived so that the instrumentalists can lead the audience on a journey around the landscape.  In A Man of Feeling (1980), accompanied only with piano, one of the two singers plays many roles, including 24 doctors. In Tables Meet (1990), the orchestra is reduced to a tray of pitched wine-glasses, and the various indiscretions of eighteen diners in a restaurant bloom into a rich vocal polyphony. Stephen understood better than anyone how the slightest sound can have an impact on stage.  A hum or a sigh or an 'ah' can be surprisingly eloquent when dramatically placed.  In two a cappella operas, The Waiter's Revenge (1976) and Commuting (1986), he was able to dispense with words altogether, and conjure up an engaging story using only abstract sounds and vocalisation (and no orchestra at all).  With such a gift for musical storytelling, he could hold an audience spellbound even though the notes themselves were not always easy to perform, nor likely to be hummed by the listeners on their way home.  His last completed work, Cinderella, was a catchy ten-minute opera for television on the subject of Sloth, in which Cinderella is too lazy to go to the ball, and so escapes the fate of her sisters, who are blown up by an anarchist.  In a delightful twist, the adult actors on the screen are heard to sing with children's voices.
Musica bel Chiostro, the annual opera festival in Batignano, was a fertile source of inspiration. Beauty and the Beast, written for the festival's tenth anniversary, was preceded by The Garden (1977), a murder-mystery for two singers, lute and viola da gamba; and Euridice (1981), a re-imagining of the earliest surviving opera, retaining Peri's original vocal lines but with new accompanying textures, harmonies and instrumental colours –  first seen in London, and presented posthumously in Batignano in 1992.  In 1989 came Mario and the Magician, a dark allegory of the rise of fascism based on Thomas Mann's novella.  In tonight's opera, L'Oca del Cairo (1991), Stephen wove a tormented farce through existing Mozart fragments, brilliantly setting up the earlier music without compromising his own style.
Stephen's last full-length opera, Timon of Athens (1991), has the character of a summation. In writing it, he drew widely from his own previous work, notably from his religious cantata, The Vessel (1990), and the secular cantata Prometheus (1988). This last work had released a new tone in his music, robust, pagan, and harmonically generous. In Timon, this was fused with the nervously melancholic lyricism of his earlier operas, achieving a mellow depth that makes one long to know what he might have written had he lived.
Timon was written in the shadow of the knowledge of his own mortality. In a sense, it is a dramatic meditation on God, on what lies beyond the limits of man's dealings with man. The story of a man who gives all his riches to his friends, Timon was a peculiarly appropriate subject for Stephen, who gave freely of money, time and thought to all who knew him.
Tickets | £15, £25, £32, £40
7.30pm, Thursday 14th April, 2016
St John's Smith Square