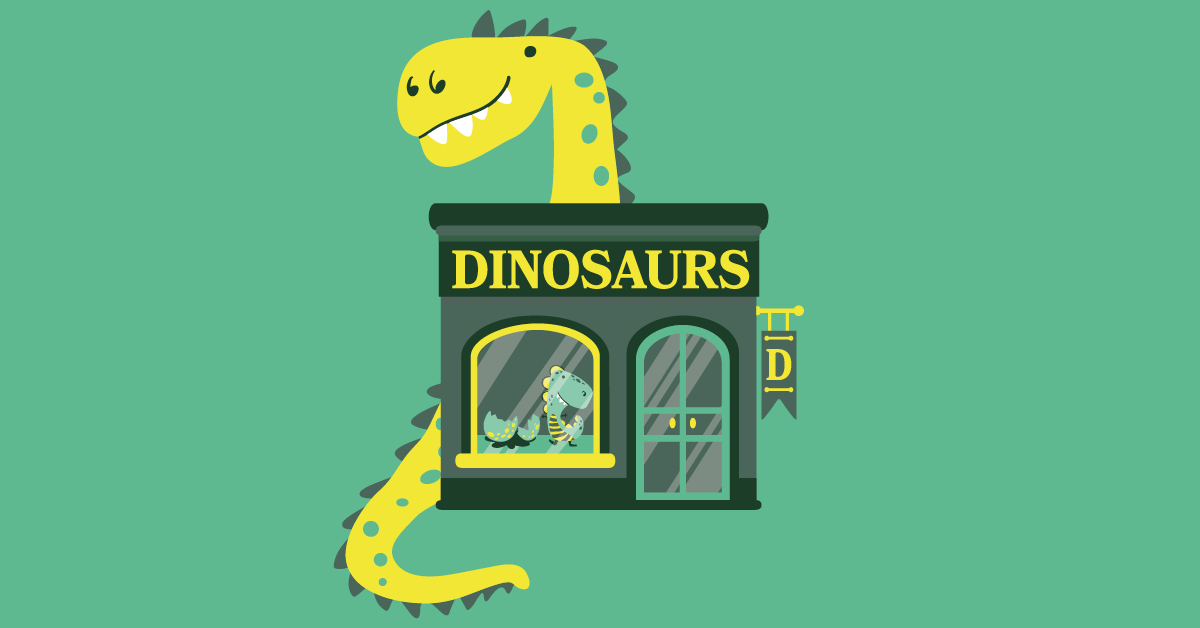 Narrated musical stories, audience participation and Jurassic fun in our family concert in Crystal Palace for children ages 3-7.
Lily Murray, Richard Merritt, Paul Rissmann The Dinosaur Department Store

"Our feisty heroine Eliza Jane isn't your average child. Instead of a cute, fluffy bunny, she has her heart firmly set on a prehistoric pet. Join Eliza Jane and her parents on a marvellous magical tour of their local dinosaur department store."
Arree Chung, Paul Rissmann Mixed

"In the beginning, there were three colours… Reds, Yellows and Blues.
All special in their own ways, all living in harmony – until one day, a Red says "Reds are the best!" and starts a colour kerfuffle. When the colours decide to separate, is there anything that can change their minds?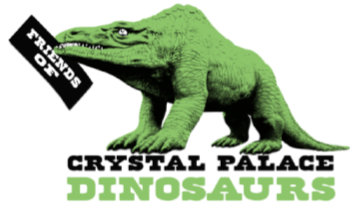 Polly Ives narrator
Sebastian Comberti cello
Rosanna Rolton harp
Chief Executive Flynn Le Brocq
Concerts
Artistic Projects Manager Sophie Haynes
Concerts & Orchestra Manager Simon Nicholls
Orchestra Fixer Liam Kirkman
Librarian Alex Mackinder
Producer (London Borough of Culture) Sophie Branscombe
Development
Business Development Manager Ceri Sunu
Fundraising & Operations Peter Wright
Fundraising Consultant Paul Hudson
Partnerships Director Trudy Wright
Marketing
Senior Marketing & PR Manager Anna Bennett
Digital Marketing Manager Charles Lewis
Marketing & Events Coordinator Jessica Peng
Finance
Bookkeeper Debbie Charles
Leader sponsored by Debbie Beckerman & Keith Jones
Leader sponsored by Anonymous
Co Leader sponsorship vacant
First Violin 3 sponsored by Liz and Alistair Milliken
First Violin 4 sponsored by John and Rosalind Crosby
First Violin 5 sponsored by Christine Robson
First Violin 6 sponsored by Della Brotherston
First Violin 7 sponsorship vacant
First Violin 8 sponsorship vacant
Principal Second Violin sponsored by Geoffrey Shaw
Second Violin 2 sponsored by The Angel Family
Second Violin 3 sponsored by Keith Ball
Second Violin 4 sponsored by Alastair Fraser
Second Violin 5 sponsorship vacant
Second Violin 6 sponsored by Catherine Shaw
Principal Viola sponsored by Mark and Vanessa Petterson
Co Principal Viola sponsored by Raymond Calcraft
Viola 3 sponsored by Gill Cox
Viola 4 sponsored by Stuart & Joyce Aston
Principal Cello sponsored by Anonymous
Co Principal Cello sponsored by Jeffrey and Sophie Prett
Cello 3 sponsored by Gillian Noble
Cello 4 sponsored by Richard Morgan
Cello 5 sponsored by Colin and Helen Snart
Principal Double Bass sponsored by John Clarke
Co Principal Double Bass sponsored by The Bristow Family
Principal Flute sponsorship vacant
Sub Principal Flute sponsored vacant
Principal Oboe sponsored by Pat Sandry
Co Principal Oboe sponsored by Sean Rourke
Sub Principal Oboe sponsored by Geoffrey & Joy Lawrence
Principal Clarinet sponsored by Derek and Deirdre Lea
Sub Principal Clarinet sponsored by Graham Harman
Principal Bassoon sponsored by Sandra and Anthony Linger
Sub Principal Bassoon sponsored by Barbara Tower
Principal Horn sponsored by Chris Harman
Sub Principal Horn sponsored by Julia James
Principal Trumpet sponsored by Ishani Bhoola
Sub Principal Trumpet sponsored by Cynthia Harrod-Eagles
Principal Trombone sponsorship vacant
Sub Principal Trombone sponsorship vacant
Principal Timpani sponsored by Cynthia Harrod-Eagles
Principal Percussion sponsorship vacant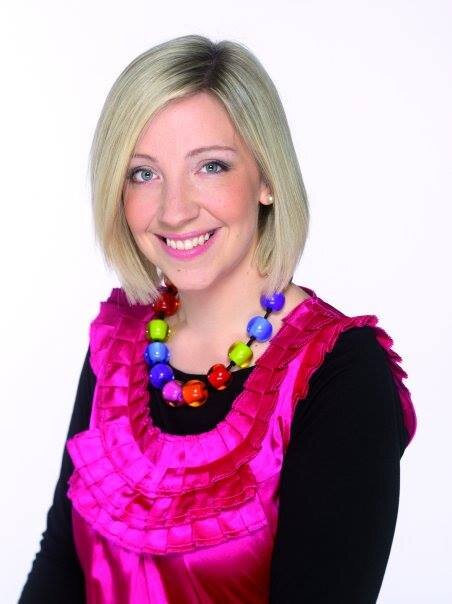 Polly Ives is one of the UK's leading music educationalists with a varied portfolio as a concert presenter, narrator, promoter, workshop leader, trainer and cellist. She regularly produces and presents children's concerts alongside many highly renowned orchestras, ensembles and soloists (including London Philharmonic Orchestra, London Mozart Players and Ensemble 360) and with the leading arts organisations and venues in the UK (including the Southbank Centre, Wigmore Hall, Sheffield Theatres and Royal Opera House). She has worked with CBeebies, BBC Radio 3 and Scala Radio.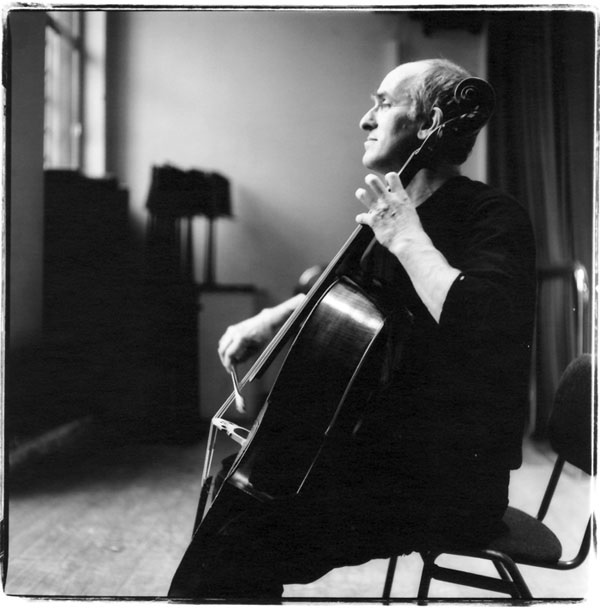 Born in London, Sebastian Comberti studied in Italy with Amedeo Baldovino and later with Derek Simpson and Sidney Griller at the Royal Academy of Music, from where he graduated in 1977.
In 1976 he became a founder member of the Bochmann Quartet, giving concerts throughout the UK and in Europe. In 1983 he was appointed principal cello with the London Mozart Players, since when he has appeared on numerous occasions as soloist, as well as being an active member of the LMP Chamber Ensemble.
As a member of several chamber groups, including the re-formed Divertimenti, which performs works written for two-cello quintet, he has recorded for CPO, CRD, EMI, Harmonia Mundi, Hyperion, Meridian, Phoenix and RCA.
A keen interest in historically informed performance has resulted in participation with a great many of London's period instrument groups, frequently appearing as principal cello with the Orchestra of the Age of Enlightenment and soloist with the Hanover Band. Research into early cello repertoire has led to several recitals being recorded by the BBC. It has been this interest that has led to the founding of Comberti's record label, Cello Classics, on which he has released several acclaimed recordings in recent years.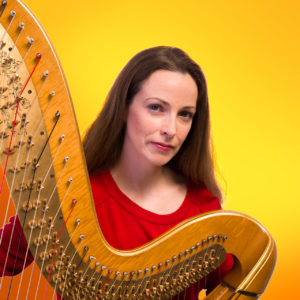 Sally Pryce 
Sally enjoys a busy freelance life as a soloist, chamber musician and with many UK orchestras. She has appeared as soloist with the Royal Philharmonic Orchestra, Bournemouth Symphony Orchestra, Academy of St Martins in the Fields, Royal Northern Sinfonia and Britten Sinfonia. Highlights outside Aurora have included performances of Britten's Canticles with Ian Bostridge, numerous Wigmore hall concerts and BBC Radio 3 broadcasts of performances from the Cheltenham Festival. She has recorded Britten's Ceremony of Carols with Trinity College Cambridge on the Hyperion label.