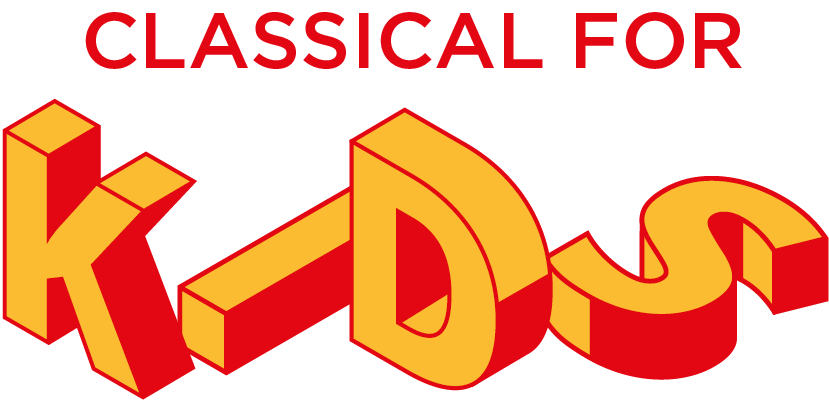 'I love this. When I was working with keyworker children at school during lockdown this was a lifesaver. Thank you LMP'
'My kids have just watched this and absolutely loved it, thank you so much'
'I am a music teacher in Perth Western Australia. I am showing my children this fabulous production. It is so funny and engaging.'
This page is full of great musical content for the youngest music lovers. We've collated all our videos for children in one place so you can come back again and again to enjoy all your favourites, such as Peter & the Wolf (which has had more than 70,000 views), or why not find something new?
There's also films to inspire fun activities at home, perfect for keeping the little ones entertained. Whether it's making your own French horn from a hosepipe, or creating a bottle orchestra, there are lots of ideas to inspire even the youngest musicians!
LMP has made a commitment to reach 100,000 children and young people in 2021. Access to the arts will help children and young people develop their imagination and creativity and can positively impact their mental health and overall wellbeing.
Little Red Riding Hood
'Wolves aren't always as clever as they think they are…'
Taken from Dahl's Revolting Rhymes, this is ideal for 5–11 year-olds but is also a sharply funny and inspiring treat for adults. Polly Ives narrates this hilarious twist on the fairy-tale classic, performing with LMP in the stunning Great Conservatory at Syon Park. It's half an hour of pure magic that never fails to entertain, and a wonderful way to introduce budding musicians to the instruments of the orchestra. (With BSL interpretation).
The Three Little Pigs
Roald Dahl is at his subversive best in this gruesomely funny re-telling of favourite children's tale The Three Little Pigs. Hilarious happenings follow the little piggies as they build their houses, with some outrageously comic twists to the familiar story. Paul Patterson's sprightly score brings the whole thing to life, with plenty of musical allusions to keep the grown-ups entertained too! Polly Ives is our brilliant narrator who'll deliver the necessary huffing and puffing. (With BSL interpretation).
Peter and the Wolf
Prokofiev's Peter & The Wolf as you have never seen it before! Alexander Armstrong narrates this 'lockdown' version of the classic tale, with LMP musicians their families and pets all taking part. Huge thanks to Alexander Armstrong, and to our musical director and producer Timothy Henty , ably assisted by Ben Pope, for pulling everything together, and to everyone involved in creating this incredible film – especially our wonderful musicians and Kirin Eldridge for his beautiful illustrations.
The Enchanted Violin
This is a real treat! This is the tale of a king with three daughters who travels far and wide in search of gifts for his girls but, in particular, for a magical violin for his youngest daughter. He encounters a talking dog, an old musician and a frozen maiden on his quest, but when he finally tracks down the perfect instrument it is gripped by a curse – will he be able to release it?
Ferdinand the Bull
Discover the charming story of Ferdinand, a bull with a big heart who would rather "sit quietly out under the tree" and smell flowers, than fight in the bull fighting arenas. Featuring violinist Ruth Rogers with a very special guest, her 6-year old son Alexander, who will be narrating the story.
The Carnival of the Animals
A new performance of Saint-Saëns' beloved suite The Carnival of the Animals narrated by acclaimed actress Joanna Lumley OBE, accompanied by animated illustrations by Cat Fuller and poetry by LMP violinist Martin Smith.
The Town Musicians of Bremen
A donkey, a dog, a cat and a cockerel join forces to start careers as musicians in the town of Bremen. LMP violinist Nicoline Kraamwinkel introduces a musical re-telling of the Grimm fairy tale 'The Town Musicians of Bremen' narrated by Robert Kirby, which players from the orchestra have arranged, curated, filmed and edited.
Activities and other fun stuff
At Home with LMP with Julia Desbrusalais & Michael Posner
Join co-principal cellist Julia Desbruslais and violist Michael Posner for 'Family Fridays' a musical treat to keep the younger ones entertained.
Making a Hosepipe Horn
LMP sub-principal horn Martin Grainger shows you how to make and play your own Hosepipe Horn.
Ben Buckton's Ukulele Club
Uke-never know until you try! Violinist and ukulele player Ben Buckton invites you to join 'Uke Club'. He teaches basic chords and tunes to try out for yourself, so you can fill your home with sunny musical vibes.
Jam Bus Drumming Workshop with Tim Spoerer
Jump on board the Jam Bus. Percussionist and music educator Tim Spoerer shows off a spectacular drum collection (and what he can do with it) and teaches rhythms and grooves to try out for yourself.
Sing along with Eleanor Meynell
If you're looking for some music to top up your home-school schedule, we've got you covered. Pianist and singer Eleanor Meynell teaches songs to sing along to – all great fun and aimed at introducing the youngest of music-lovers to some key ideas.
More sing alongs with Eleanor Meynell
For the youngest musicians in your family, pianist and singer Eleanor Meynell leads another fun-filled session of songs to singalong to. They're the perfect combination of story and learnability and the ideal way to introduce young children to music, singing and concepts such as high notes and low notes.
Daisy Noton and her flute!
The delightful 16-year-old Daisy Noton presents a tour of the flute, demonstrates how you can play Beethoven's Ode to Joy with a home-made bottle orchestra, and takes us on a musical treasure hunt! Daisy's brilliant Ode to Joy bottle orchestra is perfect for all the family. You'll need some empty bottles, pen and paper, some water and lots of puff! And if you're adventurous, maybe some food colouring…
Tips & Activities for under 5s
Looking for something to do with your under 5s to keep them engaged with music-making? We hear from Early Years Consultant Kate Comberti, who introduces some exciting ways to make music in your home.