Bach to Baby
&

LMP return with Beethoven, Brahms

&

Bach family concert!
Following our sold-out debut collaboration with the Bach to Baby team back in December, we are delighted to announce that the partnership will return to our home at St John the Evangelist, Upper Norwood in 2017! On Sunday 14 May, families will experience a full orchestral programme introducing the pillars of classical; the three famous 'B's – Bach, Beethoven and Brahms!
Whizzing through 200 years of iconic classical works, the LMP will usher families through musical history, from Bach's Air on the G String and the roller coaster ride of his suite Badinerie, through to Beethoven's Pastorale and Brahms' well-known thriller Hungarian Dance in G Minor.
The LMP's partnership with Bach to Baby is the only classical music initiative in the UK offering concerts suitable for ages 0+. Having now grown to around 50 regular concerts every month across London and the South East, Bach to Baby created a demand for family cultural events and was proven when our first joint concert in December 2016 sold out within hours. We are passionate that the commitment from both organisations to bring outstanding, world-class musicians to local communities in an accessible, welcoming and professional setting. We firmly believe it is central in ensuring that more young people have access to classical music in their early years.
Our Executive Director Julia Desbruslais said on the partnership, "Following on from the enormous success of the first collaboration between the LMP and B2B, we are delighted to be able to deliver further performances to the families that flock to the events at our home, St John's Upper Norwood. We are so excited to be able to share the thrill of the greatest music and the experience of a live orchestra with the smallest members of our community and their families"
Bach to Baby founder Miaomiao Yu praised the vision of the collaboration: "At Bach to Baby we believe children can enjoy great live music from their very earliest moments. As a mother and pianist I see the awe and wonder in babies and young children when they hear classical instruments played by outstanding musicians for the first time at our concerts, and the joy families get from sharing great live music together. So I am absolutely thrilled that Bach to Baby is going to continue to introduce the wondrous sound of an internationally-renowned orchestra to babies, children and their families across London. What better partner than the London Mozart Players who share our vision of bringing world class musical experiences to families right on their doorstep."
The concerts will take place on Sunday 14th May 2017​ at St John the Evangelist, Upper Norwood, South London, SE19 2RX at 2pm and 4:15pm​ (each concert lasts approx. 1 hour).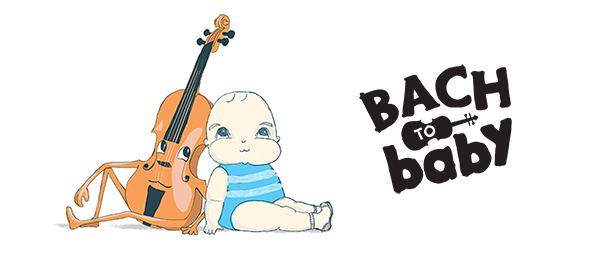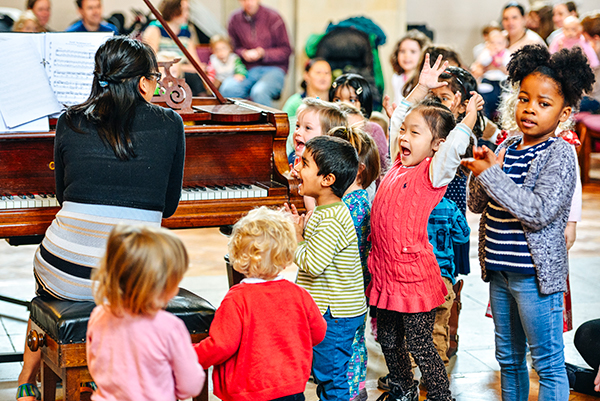 Bach Double (2 vlns) mvt 1
Bach Air on the G string
Bach Badinerie
Brahms Menuet from Serenade no 1
Beethoven Pastorale no 6 1st mvt
Brahms Hungarian Dance in G minor
Brahms Libesleider Waltzes x 2
Brahms Lullaby Beethoven Pastorale no 6 mvt 3
Tickets will be available to purchase in advance for £18 per adult (including two children free)
N.B. Tickets go on sale on Thursday 20th April at 11:00am and will be available to purchase through the concert listings page, please check back for more information closer to the time.