On Thursday 26th May 2016, the London Mozart Players will perform the last concert in their Mozart Explored: 1783 series, 'An Academy in Vienna'. To wrap up the series, which has thus far covered Mozart's personal and musical influences during 1783, 'An Academy in Vienna' will re-enact the type of concert which would have been performed during this prolific year.
The programme for this concert has been drawn from two programmes for public concerts that were given in Vienna in 1783, both of which Mozart himself took part in: his own "benefit" concert held on the 23rd of March, and the yearly Christmas concerts organised by the Tonkünstler-Societät (Society of Musicians).
Read the article below to find out more about the two concerts that inspired the programme for 'An Academy in Vienna'.
A programme fit for the Viennese public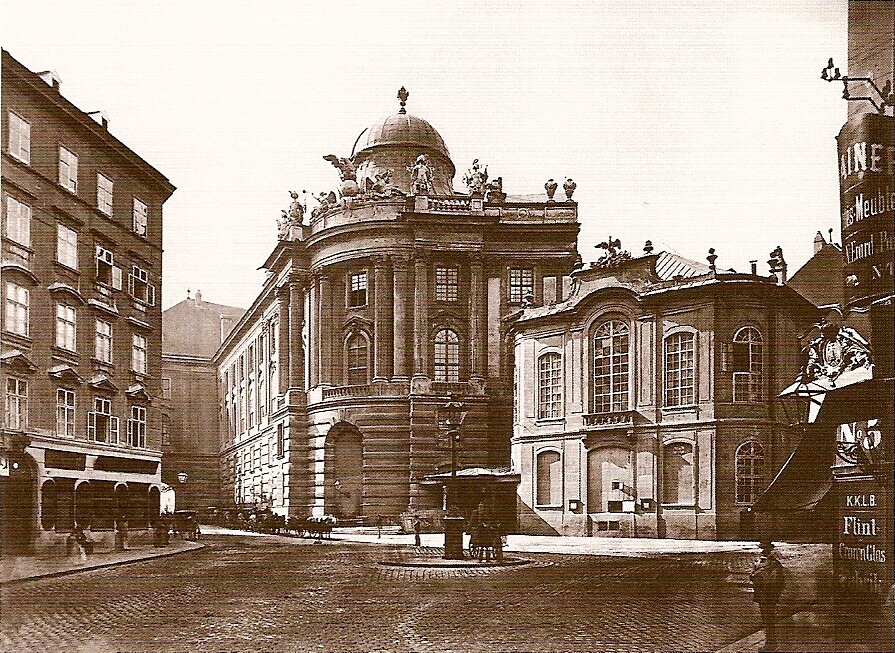 Fig 1. Old Burgtheater (Altes Burgtheater), Vienna – Before it was replaced by a new building in 1880
Mozart's Benefit Concert, March 23, 1783
"I perceive that you never received my last letter…I can no longer remember exactly what I wrote. I know that…I also asked you to send my by the first opportunity that presents itself the new symphony which I composed for Haffner at your request. I should like to have it for certain before Lent, for I should very much like to have it performed at my concert…" (21/12/1782)*
This was Mozart's second benefit concert, and the first for a year. He had now been in Vienna for nearly two years. A large part of that time had been spent in writing the comic opera Die Entführung aus dem Serail, which was a great success; he had outraged his father Leopold by marrying Constanze Weber; he had been trying to get another position, but without success; he had also been trying to sell his new set of piano concertos by subscription, again without much success; and he was already falling into debt. It was vital to make a success of this concert, and Mozart was keen to include as much of his most recent music as possible. Hence the series of increasingly desperate pleas to his father for the music of his newest Symphony (no. 35, which he had written the previous year to mark the ennoblement of his Salzburg friend Sigismund Haffner):
"Do not forget my symphonies." (8/01/1783)
"Please send me the symphonies I asked for as soon as possible, for I really need them." (22/01/1783)
"…And please send the symphonies, especially the last one, as soon as possible, for my concert is to take place on the third Sunday in Lent, that is, on March 23rd, and I must have several duplicate parts made…" (5/02/1783)
And his relief when it finally arrived:
"Most heartfelt thanks for the music you have sent me… my new Haffner symphony has positively amazed me, for I had forgotten every single note of it. It must surely produce a good effect…" (15/02/1783)
For this performance Mozart added flutes and clarinets to the outer movements of the symphony; this is the form in which we know it today.
In addition to the symphony Mozart planned to play two concertos and some solo piano music. He was also able to call on other big names to entice the public. Sister-in-law Aloysia Lange, who was by now one of the leading sopranos of the day, repaid the favour he had done her at her own benefit concert.
Two of the stars of Die Entführung also took part: Johann Adamberger, the great tenor who had created the role of Belmonte, and Therese Teyber, who had played Blonde. The concert took place in the Burgtheater, where Die Entführung had been performed the year before. The success of the concert can be easly surmised from Mozart's exultant report: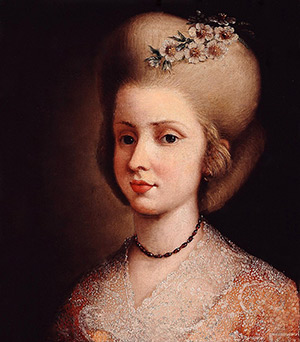 Fig 2. Aloysia Lange, anonymous portrait
"I need not tell you very much about the success of my concert, for no doubt you have already heard of it. Suffice to say that the theatre could not have been more crowded and that every box was full. But what pleased me most of all was that His Majesty the Emperor was present and, goodness! – how delighted he was and how he applauded me!…"
Our programme was as follows:
The new Haffner Symphony. (first 3 movements)
Madame Lange sang the aria 'Se il padre perdei' from my Munich opera (Idomeneo)
I played the third of my subscription concertos. (K415)
Adamberger sang the scena ( 'Misero, dove son', K.369) which I composed for Countess Paumgarten.
The short concertante symphonie from my last Finalmusik. (3rd and 4th movements of Posthorn Serenade, K320)
I played my concerto in D major, which is such a favourite here, and of which I sent you the rondo with variations. (K175/382, as in Aloysia Lange's concert)
Mlle Teiber sang the scena 'Parto, m'affretto' out of my last Milan opera (Lucio Silla).
I played alone a short fugue (because the Emperor was present) and then variations on an air from an opera called 'Die Philosophen' which were encored (these became the Variations on 'Salve tu, Domine', K.398). So I played variations on the air 'Unser dummer Pöbel meint' (K.455)from Gluck's 'Pilgrimme von Mekka'.
Madame Lange sang my new rondo. ('Mia speranza adorata', K416)
The last movement of the first symphony (i.e. the Haffner).
It is not hard to see why Mozart was so confident of his success in Vienna. How could he have guessed how short-lived it would be?
The Tonkünstler-Societät concert
The following December the Tonkünstler-Societät again gave its traditional pair of concerts to raise money for the widows and orphans of deceased musicians. These concerts, which had been founded in 1771, took place during Lent and in the run-up to Christmas. They were lavish events using enormous forces, and it was a point of honour for the participants to give their services free. The concerts were patronized by the Court and the high nobility, and were a highlight of the Viennese calendar:
"No virtuoso who has any love for his neighbour, refuses to give his services, if the society asks him to do so. Besides, in this way he can win the favour both of the Emperor and the public." (24/03/1781)
In fact Mozart's first public appearance in Vienna as an adult had taken place at one of these concerts, in April 1781. Mozart's then employer, the Archbishop of Salzburg, initially forbade him to attend: "He would not permit me to take part. All the nobility of Vienna have made a grievance over it." (24/03/1781) Although the Archbishop eventually changed his mind, the young genius' fury at this mean-spirited treatment was one of the causes of the row that eventually led to his dismissal barely a month later.
The concerts took place on the 22nd and 23rd of December, Mozart playing in the first one. The programme included:
'Symphony and chorus by (Joseph) Haydn': most likely the opening numbers of his oratoria Il ritorno di Tobia.
Arias by Sacchini, sung by Stefano Mandini and Caterina Cavalieri. Cavielieri had created Constanze in Die Entführung; Mandini would later become the first Count Almaviva in Figaro.
A piano concerto by Mozart; most likely it was K.415 again.
A symphony by Leopold Kozeluch.
A new rondo by Mozart, sung by Adamberger; this was probably Misero! O sogno, 431
A terzetto by Sarti (Cavalieri, Adamberger, Mandini).
Choruses by Hasse, Sacchini and Dittersdorf.
On the 23rd Mozart's place was taken by the violinist, Schlesinger, who played a concerto. Mozart's rather smug comment about this is not his finest moment:
"…The day before yesterday, Monday, we had another grand concert of the Society (the Wiener Tonkünstlersozietät), when I played a concerto and Adamberger sang a rondo of my composition (Probably K431, Misero! O sogno). The concert was repeated yesterday, but a violinist played a concerto in my place. The day before yesterday the theatre was full. Yesterday it was empty. I should add that it was the violinist's first performance." (24/12/1783).
*All letters from: Emily Anderson, Letters of Mozart and His Family, 3rd edn. Rev. Sadie & Smart
Concert Details – An Academy in Vienna
7.30pm, Thursday 26th May 2016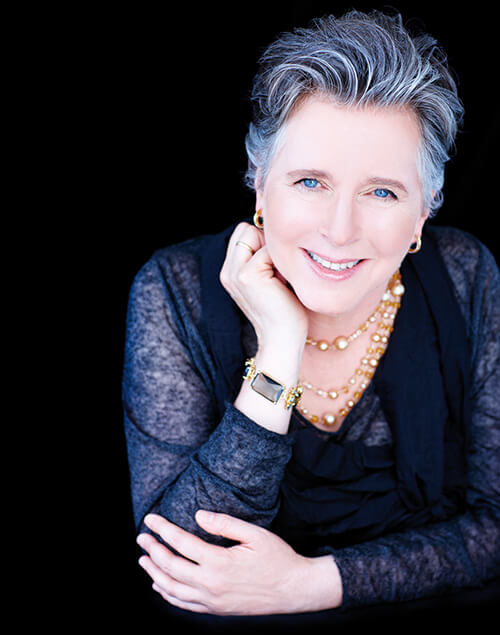 Conductor | Gérard Korsten
Piano | Janina Fialkowska
Salieri | Overture to La Scuola de' gelosi
Mozart | Piano Concerto No. 13 in C K415
Kozeluch | Symphony in C P1:6
Haydn | Overture to Il Ritorno di Tobia
Mozart | Symphony No. 35 in D K385 'Haffner'