Spotlight On… Júlia
Events Calendar
{{EventDate}}
& {{EventTime}}
Thursday 25 November, 7:30 pm
Spotlight On… Júlia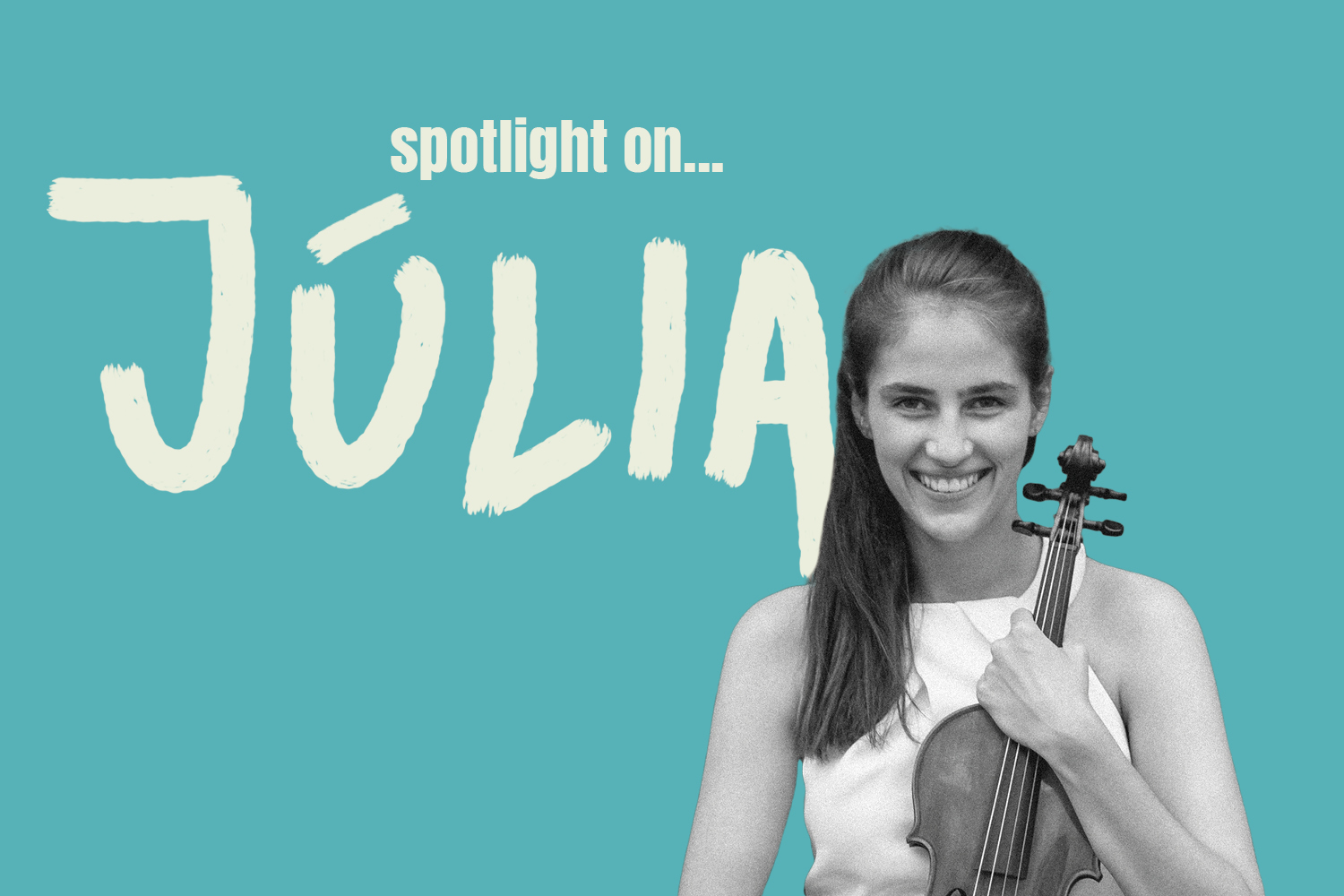 Mozart Overture, Don Giovanni, K.527
Mendelssohn Violin Concerto in E minor, Op.64
Beethoven Symphony No.4 in B flat, Op.60
London Mozart Players
Bedros Shetilian conductor
Julia Pusker violin
Ruth Rogers leader

London Mozart Players deliver drama with Mozart's villainous paramour Don Giovanni, warmth and wit with Beethoven's Fourth Symphony, and pure romance with Mendelssohn's Violin Concerto – performed by rising star Júlia Pusker.
London Mozart Players' 'Spotlight On…' series continues with brilliant young violinist Júlia Pusker joining LMP on stage at St John's Smith Square to perform a cornerstone of the repertoire — Mendelssohn's Violin Concerto, his last major work. From the fast and passionate opening with its haunting melody and breathtaking cadenza through to the thrilling coda of the final movement, there is quicksilver beauty in every bar. Júlia, one of Hungary's finest musicians and a founding member of the Ensemble Mirage, which featured in the 2016/17 St John's Smith Square Young Artists' series, will give a virtuoso performance of this beloved work.
'A supple Greek girl between two giants' is how Robert Schumann described Beethoven's Fourth Symphony. Eclipsed by its formidable neighbours – the groundbreaking Eroica and the iconic Fifth – the Fourth Symphony is often overlooked, but it is a sensational work, full of freshness and spontaneity, with a character all its own
The concert opens with a dramatic scene-setter – the overture to Don Giovanni, one of Mozart's most popular operas. Its spine-tingling opening is one of the most memorable in all opera. US conductor Bedros Shetilian takes the baton for a concert of classical treasures in the intimate and cherished surroundings of St John Smith Square.