London Mozart Players with Ben Goldscheider
Events Calendar
{{EventDate}}
& {{EventTime}}
Wednesday 25 May, 7:30 pm
London Mozart Players with Ben Goldscheider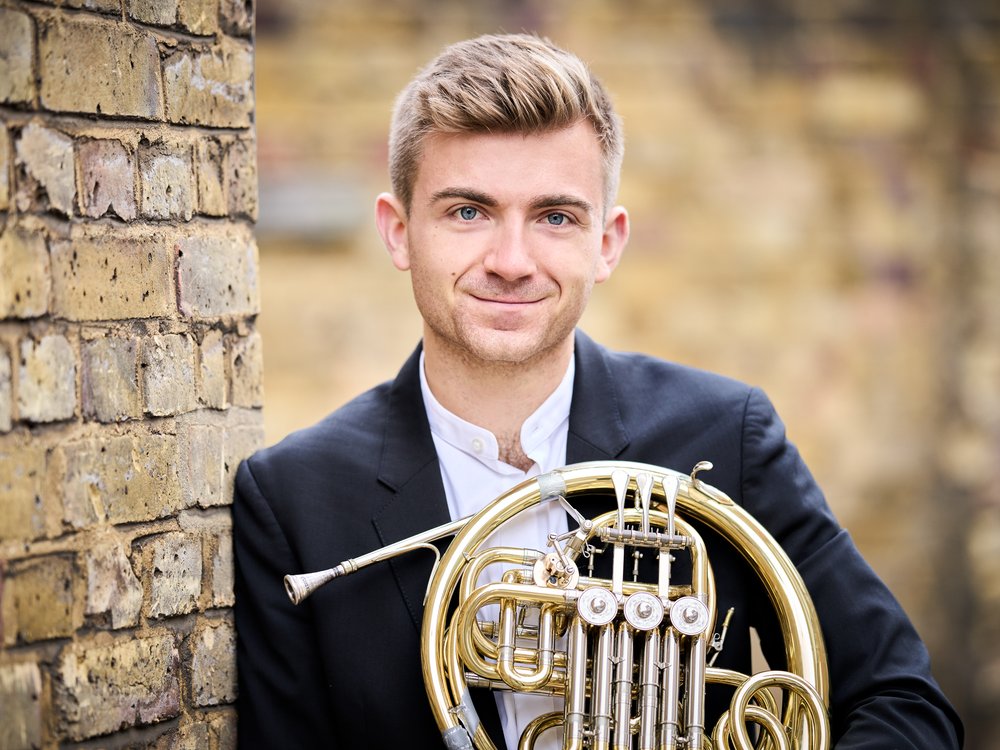 Mozart Serenata Notturno
Telemann Horn Concerto
Cecilia McDowall Off the Ground
Arnold Horn Concerto No. 2
Coleridge-Taylor Four Novelletten
London Mozart Players
Ben Goldscheider horn
Ruth Rogers director
London Mozart Players, in association with Orchestras Live, returns to Suffolk with an adventurous programme of music for horn and strings, including a world premiere written especially for soloist Ben Goldscheider – rising star and BBC Young Musician brass champion.
Composers across the centuries have written music for the French horn, with Telemann one of the first to explore its unique solo sound. His adventurous Concerto for horn and strings is the perfect piece with which acclaimed soloist Ben Goldscheider can show off his prowess on the instrument. Goldscheider is destined for stardom – 'one of our youngest and most succulent horn players' said The Times. Malcolm Arnold's outstanding second horn concerto, written for Dennis Brain in 1956, requires superb cantabile playing of the soloist, something that Ben delivers with every performance.
Alongside works for the French horn, LMP's strings get their moment in the spotlight. Mozart's Serenata Notturno is a delightful serenade for two orchestras – one of solo violins, viola, and double bass, and the other of strings and timpani – that marries formal dignity with a romantic minuet, and shows off Wolfgang's more playful side. The dance theme continues with Coleridge-Taylor's Four Novelletten, a brilliantly-crafted series of four dance-like pieces that recall Elgar and Dvorak. And to top this off is Cecilia McDowall's inventive and invigorating Off the Ground. Buckle up for a musical whirlwind!