London Mozart Players 'Take Time' in Bexhill
Events Calendar
{{EventDate}}
& {{EventTime}}
22 April 2022 7.00pm
London Mozart Players 'Take Time' in Bexhill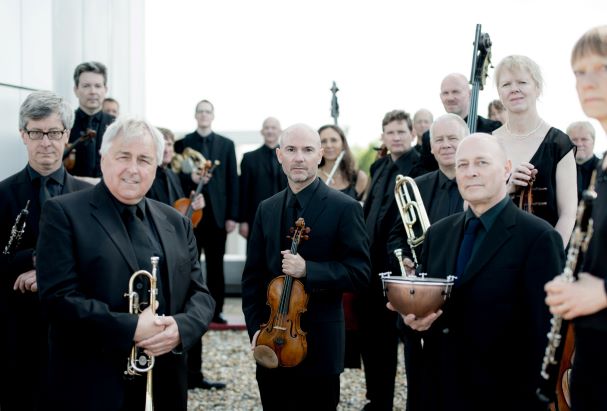 London Mozart Players
Simon Blendis (director/solo violin)
Jeff Moore (conductor –Take Time)
musicians from Create Music
Mozart Symphony No. 29
Vaughan Williams The Lark Ascending
Bartok Romanian Dances
Bacewicz Concerto for String Orchestra: II. Andante, I. Allegro
Jeff Moore Take Time
This year marks Vaughan Williams' 150th anniversary, and the elegiac The Lark Ascending perfectly showcases his work. Full of nostalgic, lyrical melodies, it evokes glorious images of the English countryside, with the violin taking the role of the lark, soaring ever higher on a silver chain of sound. LMP leader Simon Blendis takes the solo spot for this most popular of works.
The tempo changes with Bartok's Romanian Dances, an upbeat arrangement of folk tunes from Transylvania, bringing the colourful variety of Romanian villages to the Sussex coast. Staying with the Eastern European theme we move to Poland for two movements from Grazyna Bacewicz's Concerto for String Orchestra, which combines Polish folksongs with neoclassicism, drawing on the classical greats for inspiration. LMP's preferred 'classical great' is Mozart, and his Symphony No. 29 is the perfect choice for LMP's spring seaside sojourn! It's a gem, full of light-hearted charm and elegance, designed to entertain and delight.
But the work which may stay longest in the memory is Jeff Moore's epic Take Time, a rousing and exuberant work designed to bring together musicians of all ages, abilities and experience, from near-beginners to professional players. Young musicians from all over Sussex will join the LMP to play this exciting work, in a performance which is bound to be truly memorable!