Live Concert: Spotlight on…Leia
Events Calendar
{{EventDate}}
& {{EventTime}}
Saturday 15 October, 7:30 pm
Live Concert: Spotlight on…Leia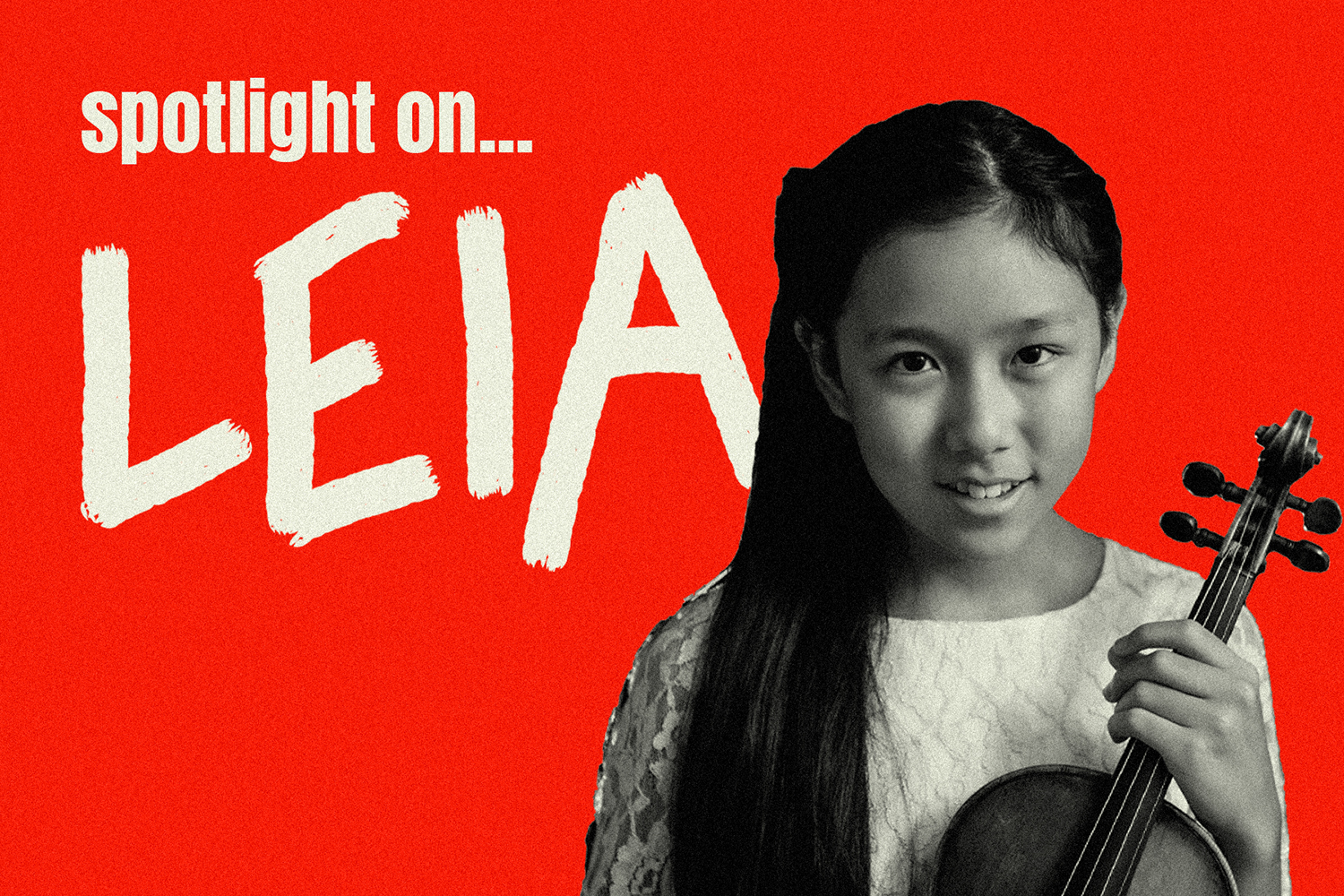 Mozart Magic Flute Overture
Tchaikovsky Violin Concerto in D major, Op.35
Beethoven Symphony No. 8 in F major, Op.93
London Mozart Players
Leia Zhu violin
Jonathan Bloxham conductor
Simon Blendis leader
Join us for the magnificent final concert in the Spotlight On series, when LMP brings the music of three classical giants – Mozart, Beethoven and Tchaikovsky – to Fairfield Halls. The concert showcases the prodigious talents of 14-year-old violinist Leia Zhu, who is destined for a stellar career. She will bring all her virtuosic talent to one of the favourites of the violin repertoire, Tchaikovsky's lyrical and expressive Violin Concerto in D. LMP will also perform Beethoven's short, ebullient and somewhat experimental Eighth Symphony and the concert kicks off with Mozart's cheerful Overture to his beloved opera The Magic Flute. Conductor Jonathan Bloxham will be in charge of proceedings; this will be a highlight of LMP's autumn season!
---
As part of LMP's 100k Challenge (to reach 100,000 children and young people through music in 2021) we are working with schools and music hubs across the UK to make our Spotlight concert films available to schools for a limited time, for free, along with specially curated 'listening guides' for different age groups.
If you would like your schools to be part of this initiative, please contact Tegan Eldridge for more information.