Live Concert: Piano Explored – Schumann
Events Calendar
{{EventDate}}
& {{EventTime}}
Wednesday 13 January,1:05 pm
Live Concert: Piano Explored – Schumann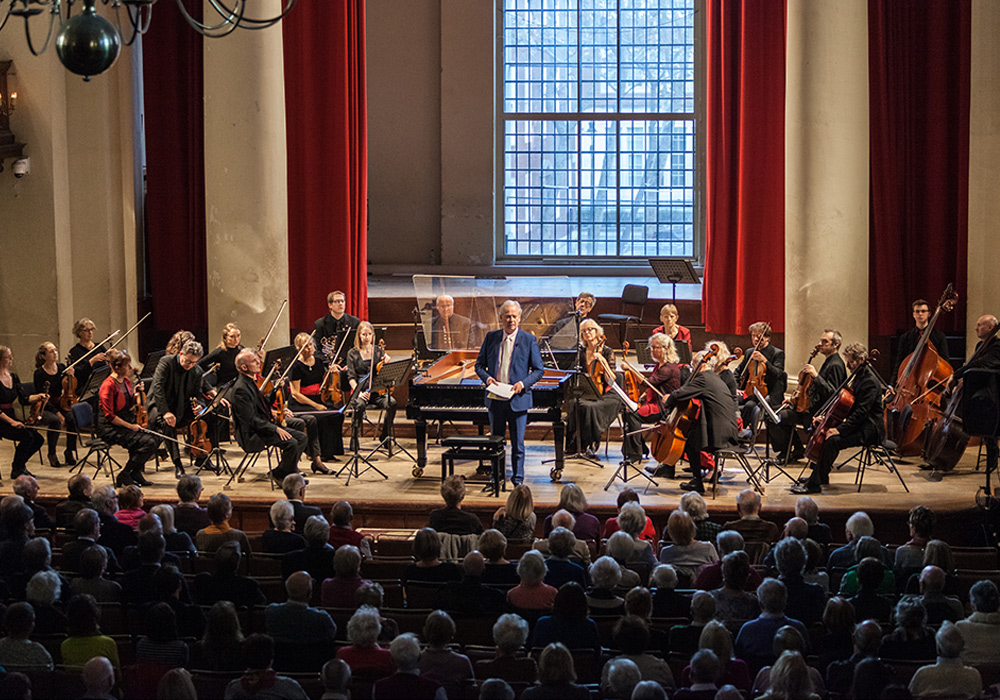 Schumann Piano Concerto in A minor, Op. 54
London Mozart Players
Howard Shelley piano
The second Piano Explored lunchtime concert of 2021 features an unashamedly Romantic work that mirrors the marriage of the composer Robert Schumann and his wife Clara. Begun as a one-movement work the year they married, Schumann developed it into a full concerto five years (and four children) later. Expressive and intimate in places, joyful and passionate in others, the work maintains a spirited conversation between piano and orchestra that culminates in a truly exhilarating finale. Howard has described his partnership with LMP (45 years and counting), as 'a marriage', so this is a perfect fit for their seventh series of Piano Explored.  Join the LMP and Howard Shelley for 'the best lunch-hour in town' (International Piano).
'How he manages to play with such conviction and apparent ease while conducting from the keyboard with such precision and sensitivity is one of the musical marvels of the age'
Gramophone
This concert will be filmed and released online on Friday 12 February as part of Classical Club – tickets on sale soon.
Tickets
| | | | |
| --- | --- | --- | --- |
| Wed 13 January 2021 | 1:05pm | Tickets on sale soon! | |