Clarinet Celebrations! LMP & Michael Collins
Events Calendar
{{EventDate}}
& {{EventTime}}
Friday 4 March, 7:30 pm
Clarinet Celebrations! LMP & Michael Collins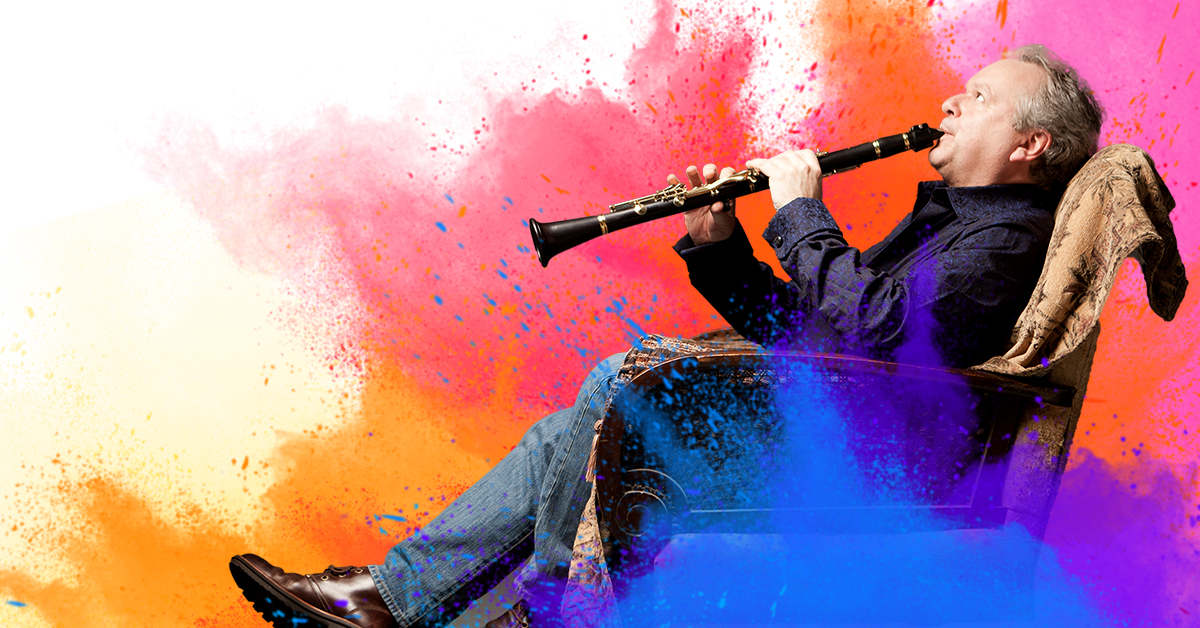 Britten Variations on a Theme of Frank Bridge, Op.10*
Weber Clarinet Concerto No.2 in E flat major, Op.74
Montgomery Starburst*
Mozart Clarinet Concerto in A major, K.622
London Mozart Players
Simon Blendis leader/director*
Michael Collins director, clarinet, basset clarinet
It's clarinet virtuoso Michael Collins' 60th birthday year – the perfect excuse for a musical celebration!
The London Mozart Players return to the Queen Elizabeth Hall with Michael Collins who directs and takes the solo spot for two of the best-loved works in the repertoire – both inspired by friendships with great clarinettists. Mozart composed his still unsurpassed concerto with its sublime slow movement for Anton Stadler, who performed on a basset horn (the instrument Michael will also play for this work), while Weber was inspired by clarinettist and life-long friend Heinrich Baermann. These concertos display an engaging mix of beauty, daring and virtuosity, with Weber in particular demanding leaps and runs of the soloist. In a concert marking a milestone year, Michael Collins brings all his dazzling artistry to these evergreen masterpieces.
Variations on a Theme of Frank Bridge is Britten's tribute to his revered teacher, Frank Bridge. The ten variations present a musical portrait, suggesting 'his integrity… energy…charm…wit…gaiety' as Britten wrote on his sketches. A tour de force for LMP's strings under the direction of Simon Blendis, the writing is daring and inventive, frequently parodying musical forms – opera, baroque, waltzes, marches and chants – but always on a virtuosic level.
The celebratory fireworks for the occasion are provided by Jessie Montgomery's vibrantly inventive Starburst which fizzes and explodes with excitement and colour. The perfect soundtrack for any birthday party!