Live Concert: Celebrating Beethoven
Events Calendar
{{EventDate}}
& {{EventTime}}
Wednesday, 4 November 2020, 4:00pm
Live Concert: Celebrating Beethoven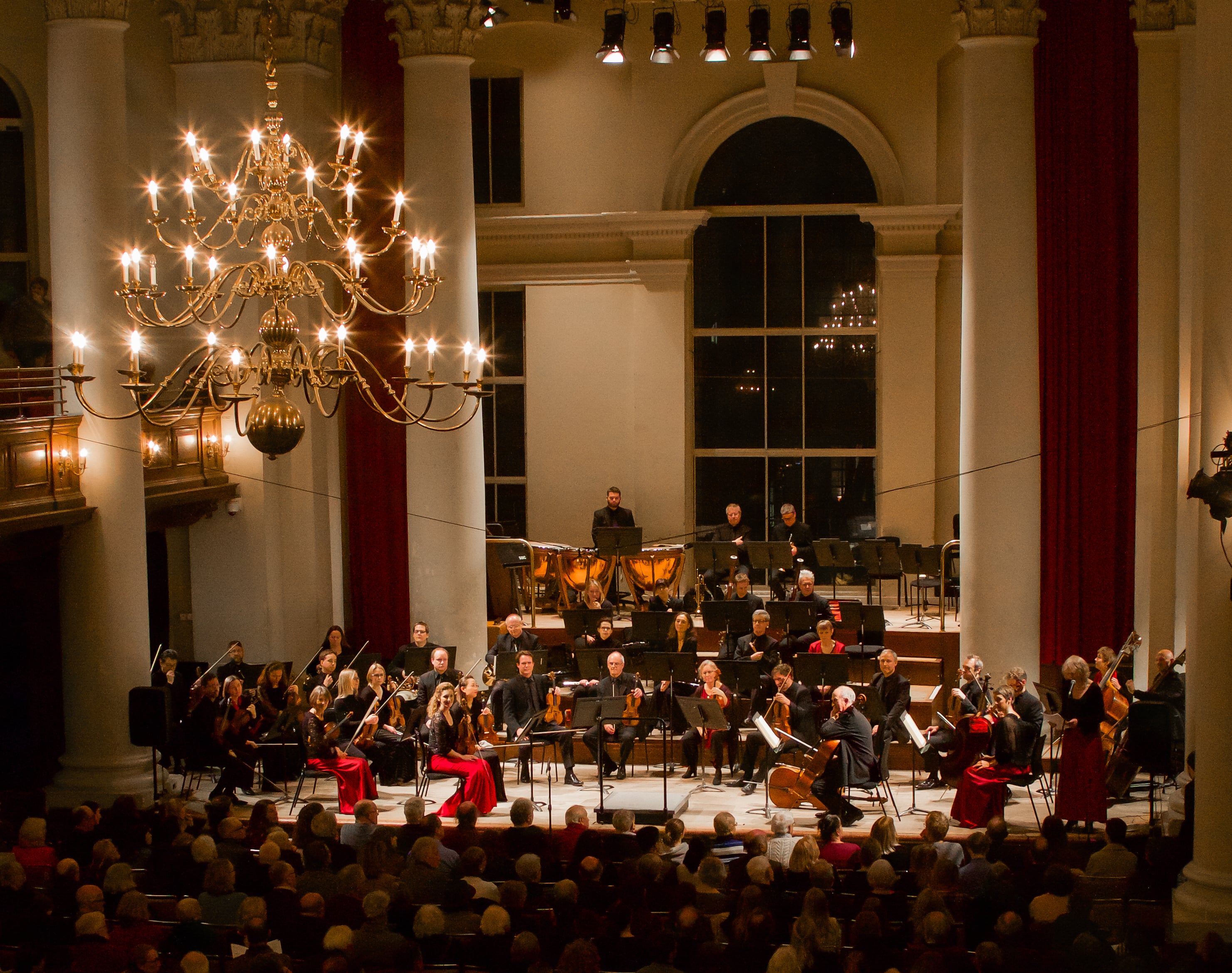 Beethoven Coriolan Overture, Op.62
Beethoven Violin Concerto in D, Op.61
London Mozart Players
Jonian Ilias Kadesha violin
LMP is back, performing the best in classical music to a live audience! Due to the restrictions imposed by Covid-19 we are taking our Autumn 2020 concerts online as our 'Classical Club' which launches at the end of September. We'd love as many of you as possible to be in our socially-distanced audiences for the concert recordings; live music needs a live audience! Our third concert in the series where we can accommodate an audience will be recorded under Covid-19 restrictions at the beautiful baroque gem that is St John's Smith Square, one of LMP's favourite concert halls. And we have a terrific concert for you, with an exceptional soloist.
The musical celebrations to mark Beethoven's 250th anniversary year were put on hold with the arrival of Covid-19, but we can all enjoy a late salute to the musical genius in November, when LMP performs Beethoven's Coriolan Overture and his Violin Concerto. The Overture was inspired by Heinrich von Collin's play Coriolan, rather than Shakespeare's tragedy, and the music reflects the contrasting moods in the story – Coriolan's aggression and his mother's gentle pleading. Beethoven's Violin Concerto is one of his most serene works, reflecting the composer's relative personal happiness at the time. This revolutionary concerto takes us on a journey different from any violin concerto that preceded it: from a lyrical first movement, to a larghetto second movement and finally, a joyous rambunctious finale. It's a hugely satisfying masterpiece that perfectly displays Beethoven's genius. We welcome rising star and YCAT artist Jonian Ilias Kadesha as soloist for this final concert of the series. PLUS there may be one or two extra musical flourishes!
Ticket Info
To book your ticket, please click the red 'Book' button at the bottom of this page and follow the instruction on the screen.
Once you have booked your ticket, you will be emailed confirmation of your purchase and your Print at Home tickets, which we ask you to bring along to the concert. You can either print them off or show them on your phone.
Seating at St John's Smith Square
In accordance with government guidelines, you will be seated in a bubble the size of which corresponds to the number of tickets you have booked, with 2m between bubbles. Due to a recent change in government guidelines, you can only share a seating bubble with members of your household or support bubble.
If you are coming with a friend who is not part of your household or support bubble, please book your tickets separately as you need to be given two separate bubbles. If you write us an email to let us know who you are coming to the concert with, we'll try our best to allocate you to two bubbles next to each other.
Upon arrival at St John's a member of staff will guide you to your seating bubble. It is not permitted to switch or re-arrange seating bubbles.
Please do not attend the performance if you or anyone in your household feels unwell on the day of the performance or in the days leading up to the performance.
COVID-restrictions and safeguarding
In accordance with government guidelines, social distancing measures will be in place at the venue to ensure everyone's safety.