A Fresh Take on Shostakovich: LMP with Sheku Kanneh-Mason
Events Calendar
{{EventDate}}
& {{EventTime}}
Sunday 19 February, 7:30 pm
A Fresh Take on Shostakovich: LMP with Sheku Kanneh-Mason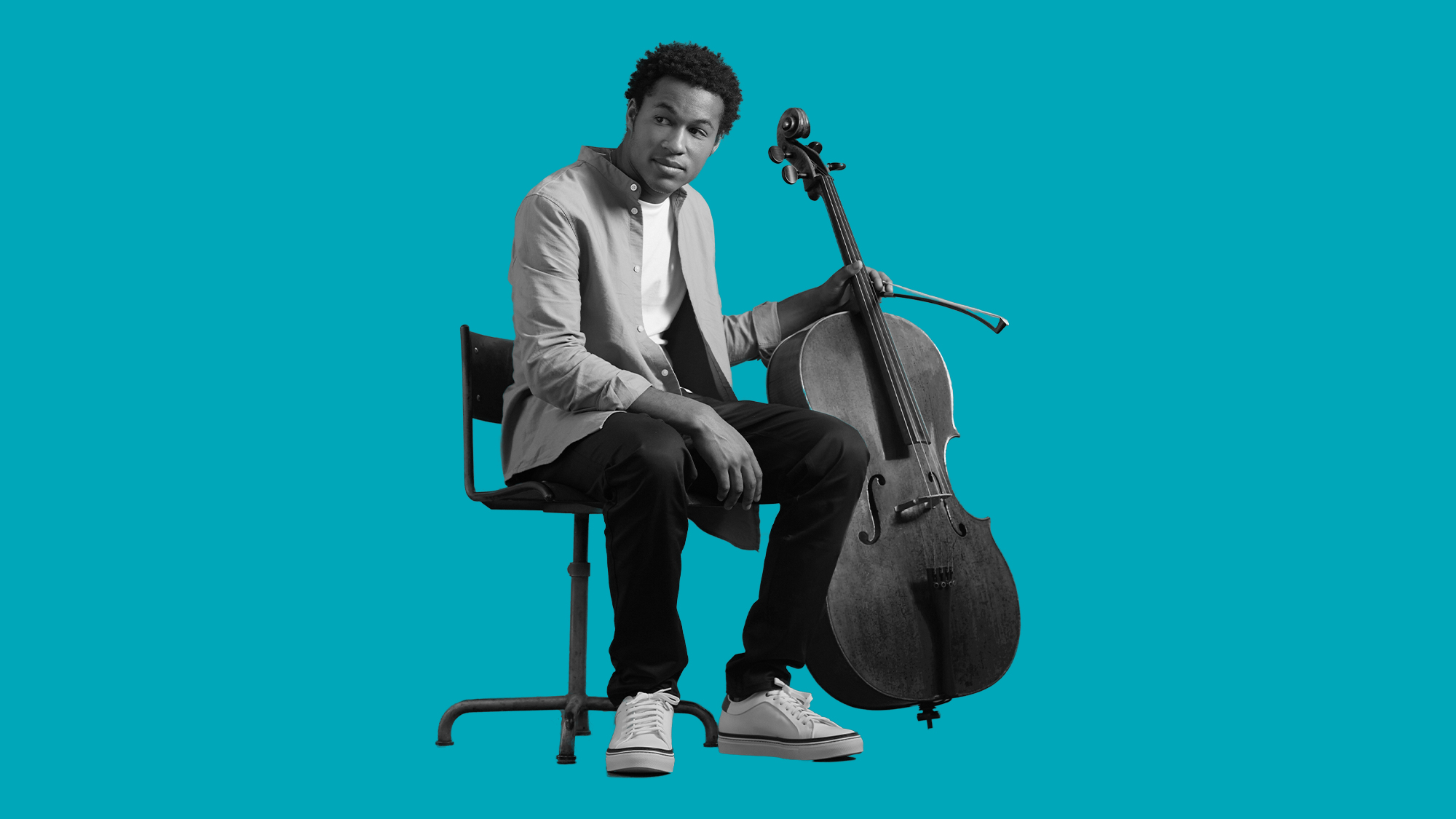 London Mozart Players
Ruth Rogers leader
Jonathan Bloxham conductor
Sheku Kanneh–Mason cello
James Mayhew artist
Glinka Overture Ruslan and Lyudmila
Shostakovich Cello Concerto No. 2 in G major, Op. 126
Mussorgsky Pictures at an Exhibition
The London Mozart Players return to Fairfield Halls in February 2022 with star soloist Sheku Kanneh–Mason presenting a 'Fresh Take' on Shostakovich's Cello Concerto No. 2.
LMP's 'Fresh Takes' is a brand–new concert series which includes an engaging introduction by the performers at the start of the concert. The composer's influences will be revealed, musical excerpts will be performed by the orchestra, while manuscripts, portraits and more will be projected on an overhead screen in a unique presentation which will enhance the appreciation and emotional impact of the work's performance.
In the first concert, superstar cellist Sheku Kanneh–Mason performs Shostakovich's second cello concerto. Interweaving brooding melodies with animated themes, and featuring a virtuosic cadenza, it's a dramatic work that makes demands on soloist, conductor and orchestra. Sheku will share his own insights into the challenges of this work on stage with conductor Jonathan Bloxham ahead of a full performance. Don't miss this opportunity to find out more about, and then hear, a rarely performed work, played by one of the UK's finest musicians.
Mussorgsky's iconic suite of ten short movements Pictures at an Exhibition is an evergreen favourite. Acclaimed artist James Mayhew will be on hand to paint along to the music, with his artwork inspired by Mussorgsky's dramatic melodies projected on the overhead screens in Fairfield's iconic concert hall.
This all–Russian programme will open with Glinka's exuberant overture to his opera Ruslan and Lyudmila.
Special Valentines offer: 2 top price tickets plus 2 drinks: £70 – details here.