Howard Shelley & London Mozart Players return for a third season of Mozart Explored in 2016/17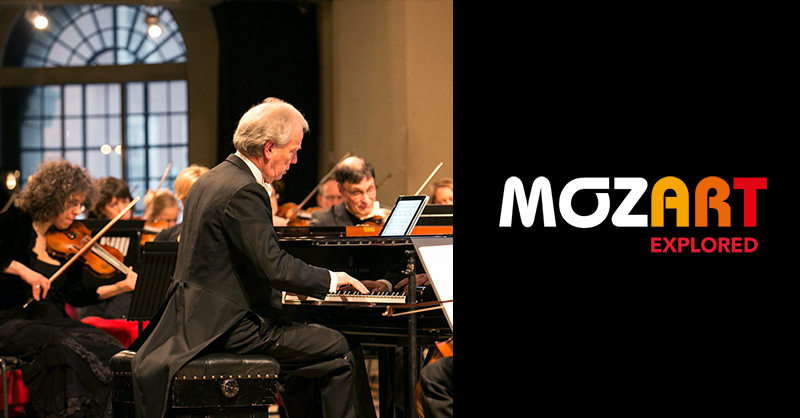 Howard Shelley and London Mozart Players return to St John's Smith Square this September for the third season of their highly successful lunchtime concert series Mozart Explored. The opening concert of the Mozart Explored 2016/17 series will take place on Wednesday 21st September 2016 at 1.05pm. The series will then continue with a further five concerts, taking place each month until Wednesday 15th February 2017.
The works chosen for this series span the entire period of Mozart's piano concerto writing – From his earliest concertos, which can be performed with the accompaniment of strings alone, right through to the participation of full woodwind, trumpets and drums. Series highlights include a performance of Mozart's 'Coronation' concerto (No. 26 K537 in D major), which was performed at the time of Leopold II's Coronation as Holy Roman Emperor in 1790.
Howard Shelley commented:
"These heavenly pieces represent arguably the greatest of all concerto cycles written by any composer in the history of classical music, and mark the coming of age of the piano concerto as we know it today."
Julia Desbruslais, Executive Director of LMP also commented:
"We are returning for the third season of Mozart Explored with great excitement. Popular with seasoned enthusiasts and first time concert-goers alike, at these concerts Howard Shelley provides listeners with a short informative introduction to the concerto, and then performs the piece with the orchestra. The format of Mozart Explored offers audience members a unique insight into understanding the characteristics of Mozart's compositional style."
To mark the beginning of the 2016/17 season, the London Mozart Players are offering audience members the chance to choose which of Mozart's piano concertos they would like to hear performed at the first concert in the series. Audience members are invited to choose from three of Mozart's best-loved piano concertos with the chance to win tickets to the performance.
To vote for your favourite concerto and to be entered into a prize draw to win 2 tickets to the first performance in the series, please visit www.londonmozartplayers.com/choose-your-concerto and choose your favourite concerto. The deadline for competition entries is 29/08/2016 (please see full terms and conditions here).