A world-class line up for a concert exploring Mozart's relationship with the Haydn brothers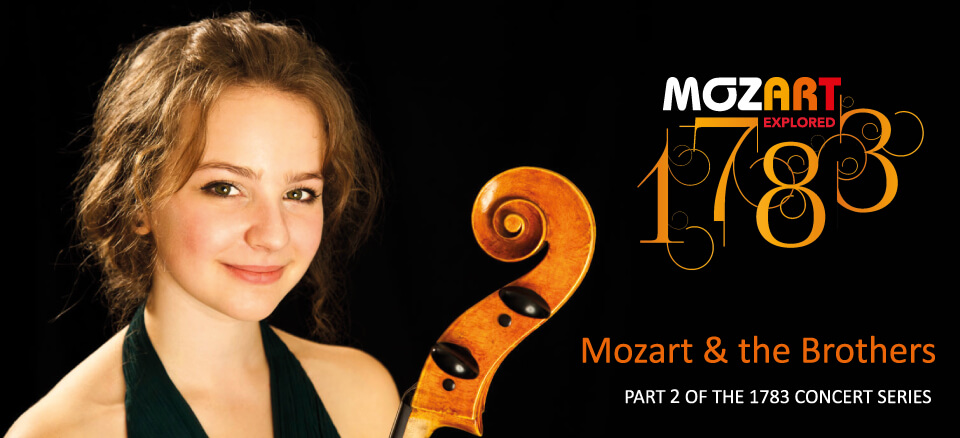 The London Mozart Players have enlisted a world-class lineup for 'Mozart & the Brothers', their next evening concert at St John's Smith Square on Thursday 28th January 2016. The concert programme features solo performances from Laura van der Heijden (BBC Young Musician of the Year, 2012) and Peter Francomb (Principal horn player for the LMP), and will be conducted by Graham Ross.
This particular concert throws a spotlight on Mozart's encounters with the Haydn brothers. Highlights of the programme include a performance of Joseph Haydn's Cello Concerto in D major from Laura van der Heijden and Mozart's Horn Concerto in Eb from the LMP's distinguished principal horn player, Peter Francomb. The concert will conclude with a performance of Mozart's 'Linz' symphony, a piece that was written in the space of a few days on Mozart's return journey to Vienna from Salzburg and then subsequently premiered in Linz on 4th November 1783.
Soloist Laura van der Heijden was appointed as the LMP's 'Young Artist in Residence' earlier this year. Having collaborated with the LMP on a number of concerts, Laura commented about her involvement with the Mozart Explored: 1783 series:
'I am thrilled to have been appointed as the Young Artist in Residence for the London Mozart Players, we have played together several times now and every single concert has been a real highlight for me. They are a wonderful, sensitive orchestra and their musical instinct is very similar to mine, their energy inspires my playing. I am so much looking forward to exploring Haydn's D Major Cello Concerto with them for the next concert in their Mozart Explored: 1783 series.'
'Mozart & the Brothers' will mark the second concert in the Mozart Explored: 1783 series, a 4-part concert series running from November 2015 – April 2016 that embarks on a journey through Mozart's influences and key works from this year. The next concert in the LMP's Mozart Explored: 1783 series 'Mozart Rediscovered', will take place on Thursday 14th April 2016. Conducted by David Parry, the LMP will perform the British Premiere of Mozart's unfinished opera The Goose of Cairo. The series will then culminate in 'An Academy in Vienna' on Thursday 26th May 2016, a programme that will re-enact the type of concert that would have been performed in Vienna during 1783.
Other guest soloists contributing to the series include pianist Janina Fialkowska and the LMP's Principal Conductor Gérard Korsten.
Concert Details & Tickets
£15, £21, £26, £32
Tickets for the series can be booked through the St John's Smith Square Box Office, or by visiting their website.
100% of the profits from ticket sales from the Mozart Explored:1783 series will be donated to the Royal British Legion.