Exploring Mozart – From Love to an Academy in Vienna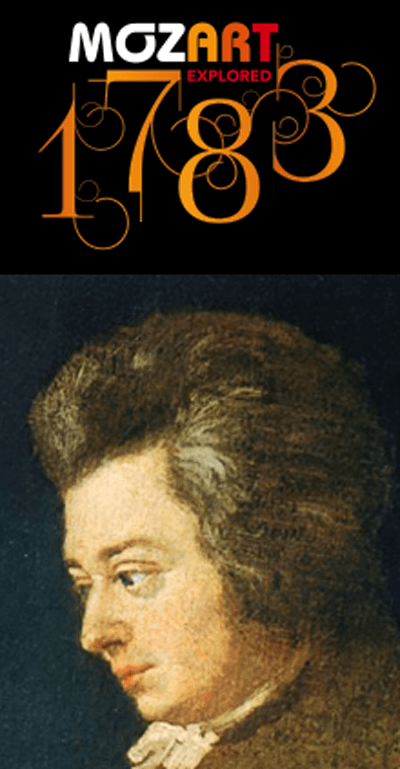 A new concert series dedicated entirely to performing works from Mozart's prolific year, 1783, comes to St John's Smith Square this season. Running from November 2015 – May 2016, Mozart Explored: 1783 is a series by The London Mozart Players that is comprised of four evening concerts, each exploring different parts of Mozart's musical and personal life.
The opening concert kicking off the series 'Mozart & the Sisters' takes place on Thursday 26th November. 'Mozart & the Sisters' pays tribute to Aloysia and Constanze Weber, the two sisters who were objects of Mozart's affection. The programme features concert arias originally for Aloysia (by then his sister-in-law), and a performance of the well-known Mass in C Minor with a solo soprano part that was written for Constanze (by then his wife).
Joining the London Mozart Players for 'Mozart & the Sisters', will be the LMP's Associate Conductor Hilary Davan Wetton and the City of London Choir. Previous collaborations between this trio include the release of 'Flowers in the Field' last year, an album that went straight to the top of the Specialist Classical Chart and was widely praised in the national press. Guest soloists also include Robyn Allegra Parton (soprano), Marta Fontanals-Simmons (mezzo), Ben Thapa (tenor) & George Humphreys (bass).
The remaining three concerts in the Mozart Explored: 1783 series embark on a journey through Mozart's influences and key works from this year – from encounters with the Haydn brothers in 'Mozart & the Brothers', to a British Premiere of Mozart's unfinished opera The Goose of Cairo in 'Mozart Rediscovered'. The series will then culminate in 'An Academy in Vienna' on Thursday 26th May 2016, a performance that will re-enact the type of concert that would have been performed in Vienna during 1783, in which Mozart himself would have taken part.
The LMP has enlisted a world-class lineup throughout the series, with guest soloists that include Janina Fialkowska, Peter Francomb & the LMP's Young Artist in Residence, Laura van der Heijden.
Concert Details & Tickets
For more information and to book tickets, please visit the St John's Smith Square box office. 100% of the profits from ticket sales of these concerts will be donated to the Royal British Legion.