A Christmas Carol with the London Mozart Players
A concert in aid of Barnardo's – 7.00pm, 16th December 2016
On Friday 16th December at 7.00pm, the London Mozart Players will holding a Christmas extravaganza concert at St John the Evangelist – Upper Norwood, in aid of Barnardo's. Suitable for the whole family, join the orchestra in the countdown to Christmas for an evening of carols, choirs and Christmas commissions.
In July 2016, LMP relocated their offices to St John the Evangelist in Upper Norwood to become an orchestra embedded within a living community with a wide ranging education and community engagement programme sponsored by Regent Land & Developments. Since arriving, the orchestra have organised two sell-out community concerts at their new home – with their launch event in October 2016 attracting an audience of almost 600 people. Our next community event will be 'A Christmas Carol' in partnership with the local branch of Barnardo's. All profits generated from this concert will go towards Barnardo's and The Triangle, its centre in Upper Norwood, which was developed to appeal to all local families while also supporting the most vulnerable children and young people in the area.
Behind this concert is a project that will bring together many different sections of the Croydon community. In the lead up to Christmas, composer Peter Longworth will be visiting local Croydon schools to assist the children in composing their own Christmas carols. The children will then perform these carols in local care homes, with the project culminating in a performance at this concert.
Alongside a programme featuring Vivaldi's Winter from the Four Seasons and Corelli's Christmas Concerto, there will be performances of Christmas classics including Sleigh Ride and Walking in the Air. The LMP will also perform a specially commissioned Christmas piece Tu scendi dalle stele (a fantasia on a Neapolitan carol), for solo trumpet and strings written by the British composer Peter Longworth. The Central Band of The Royal British Legion has also recently taken up residence at St John the Evangelist and will be performing a selection of popular Christmas Melodies including Winter Wonderland and White Christmas.
'In October, we held our launch concert at St John the Evangelist and were overwhelmed by the response from the community. Over 600 people came to hear the orchestra play. We're incredibly excited to be holding our next concert at St John the Evangelist in time for Christmas, and in aid of such a worthy cause. 'A Christmas Carol' will engage members of this thriving community with music and performance, bringing together the very young and the old to raise money for an important local charity.'
Julia Desbruslais, Executive Director – LMP
'The Triangle is a fantastic example of a service that's run in the community, for the community, by the community. I'd like to thank the London Mozart Players for helping Barnardo's to build on the strong foundations we have already laid, so we can do more to respond to the needs of local families in south London.'
Lynn Gradwell, Director – Barnardo's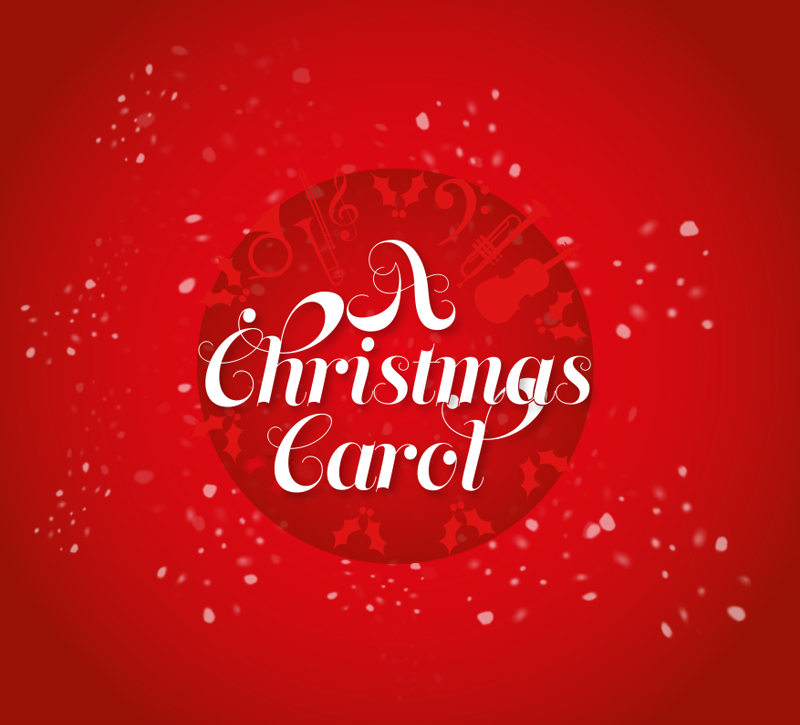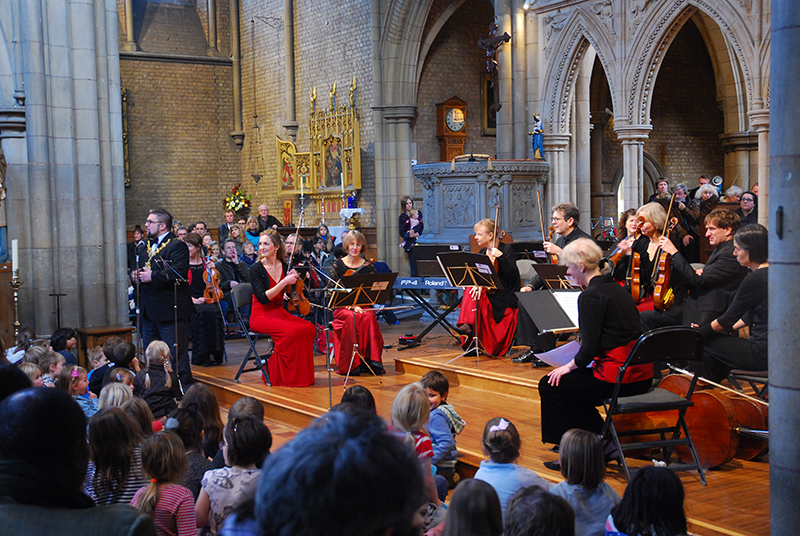 'A picture of a child, and the words, 'Will you believe in me this Christmas?' capture my attention on the Barnardo's Website, which serves as a reminder of the central ambition of the charity to bring comfort and support to those children who can so often be forgotten in our society.  It is a great thing to combine the success of The London Mozart Players, following their launch event last month in their new home at St John's, with the celebration of Barnardo's through our Christmas festivities. We are united in a shared hope, to bring good things into society and the community for the good of the young and old, and to shine a light in those dark places. I am absolutely delighted that on December 16th The London Mozart Players with Barnardo's will come together at St John's and celebrate not only the gifts they bring individually, but what we might accomplish for good when we work together.
Fr. John Pritchard, St John the Evangelist
Concert Details & Tickets
Corelli Christmas concerto
Vivaldi Winter from the Four Seasons
Peter Longworth Tu scendi dalle stele (new commission)
Howard Blake Walking in the air
Leroy Anderson Sleigh Ride
Also featuring:
– Performances of carols written by local Croydon schools
– A selection of Christmas melodies from the Central Band of the Royal British Legion
Adults £14 | Under 16's £6 | Under 5's go free
Concessions: Students £8 | OAPs £12 
Early-bird discount – Book your tickets before Friday 25th November for 15% discount using the code 'EARLYBIRD15' at the checkout 
Tickets for 'A Christmas Carol' go on sale at 10.00am on Tuesday 15th November via the concert listings page.