ONLINE CONCERT: Spotlight on… Leia
Events Calendar
{{EventDate}}
& {{EventTime}}
19 October - 28 February 2022
ONLINE CONCERT: Spotlight on… Leia
Video will be available sooon.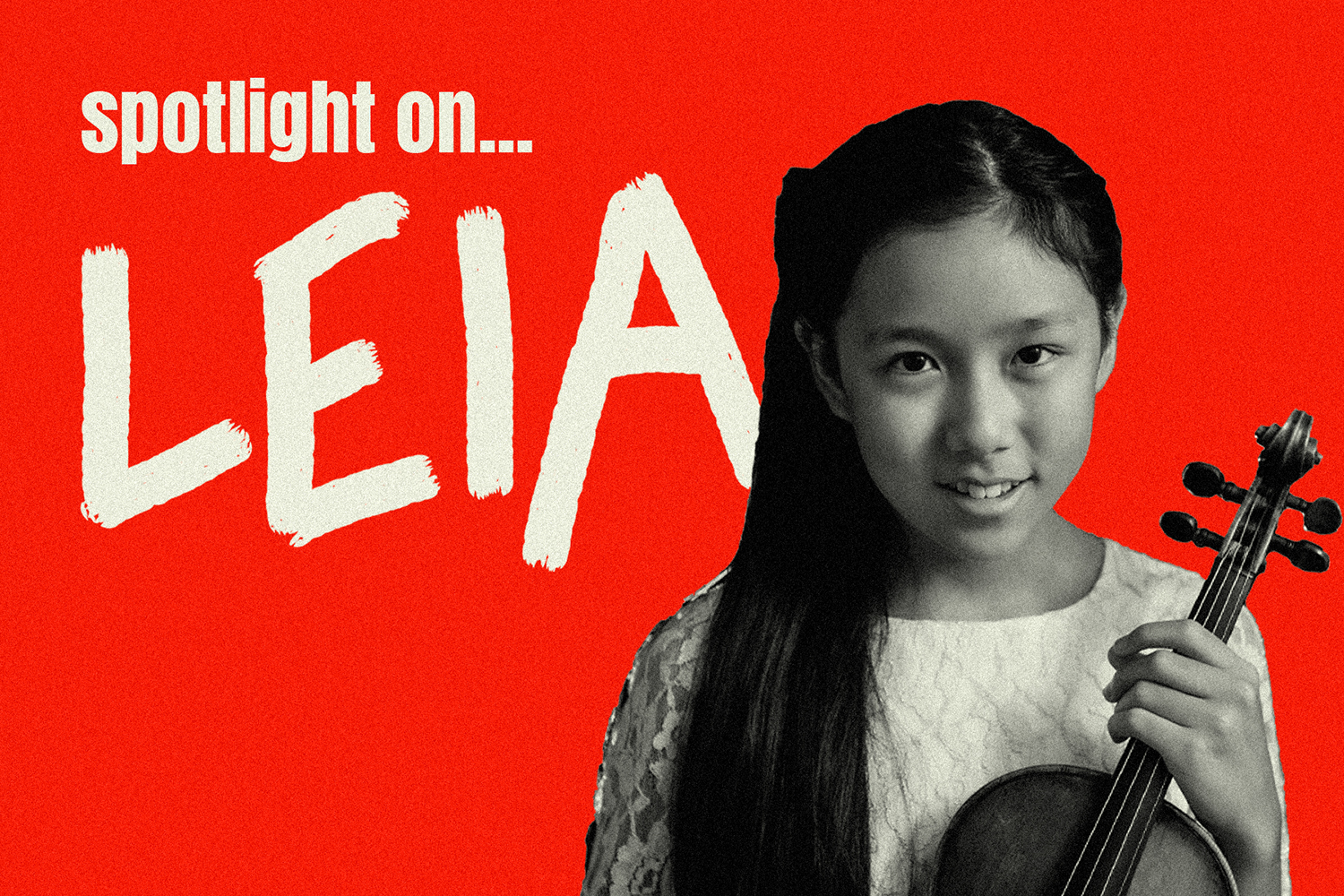 Mozart Magic Flute Overture
Tchaikovsky Violin Concerto in D major, Op.35
Beethoven Symphony No. 8 in F major, Op.93
London Mozart Players
Leia Zhu violin
Jonathan Bloxham conductor
Simon Blendis leader
Join us for the magnificent final concert in the Spotlight On series, when LMP brings the music of three classical giants – Mozart, Beethoven and Tchaikovsky – to Fairfield Halls. The concert showcases the prodigious talents of 14-year-old violinist Leia Zhu, who is destined for a stellar career. She brings all her virtuosic talent to one of the favourites of the violin repertoire, Tchaikovsky's lyrical and expressive Violin Concerto in D. LMP also perform Beethoven's short, ebullient and somewhat experimental Eighth Symphony and the concert kicks off with Mozart's cheerful Overture to his beloved opera The Magic Flute. We are thrilled that conductor Jonathan Bloxham is in charge of proceedings; this is a highlight of LMP's autumn season!
A note on ticket prices:
You only need 1 ticket per household to watch the film, and can pay the individual Standard £10 ticket price to access this concert. If you would like to pay a higher amount that equates to your usual 'live concert hall' price, and by doing so kindly support the LMP, then choose the £20 'Supporter' or £30 'Premium Supporter' levels. Alternatively you can buy the 'Standard' £10 ticket and then make a separate donation during the payment process – this donation will attract gift aid. Please choose your price from the dropdown menu before you click 'Buy & Watch'.
---
Having problems with on demand concerts? Check out our 'help and FAQs page.