Online Concert: Spotlight on… Jess
Events Calendar
{{EventDate}}
& {{EventTime}}
15 September - 14 October
Online Concert: Spotlight on… Jess
Video will be available sooon.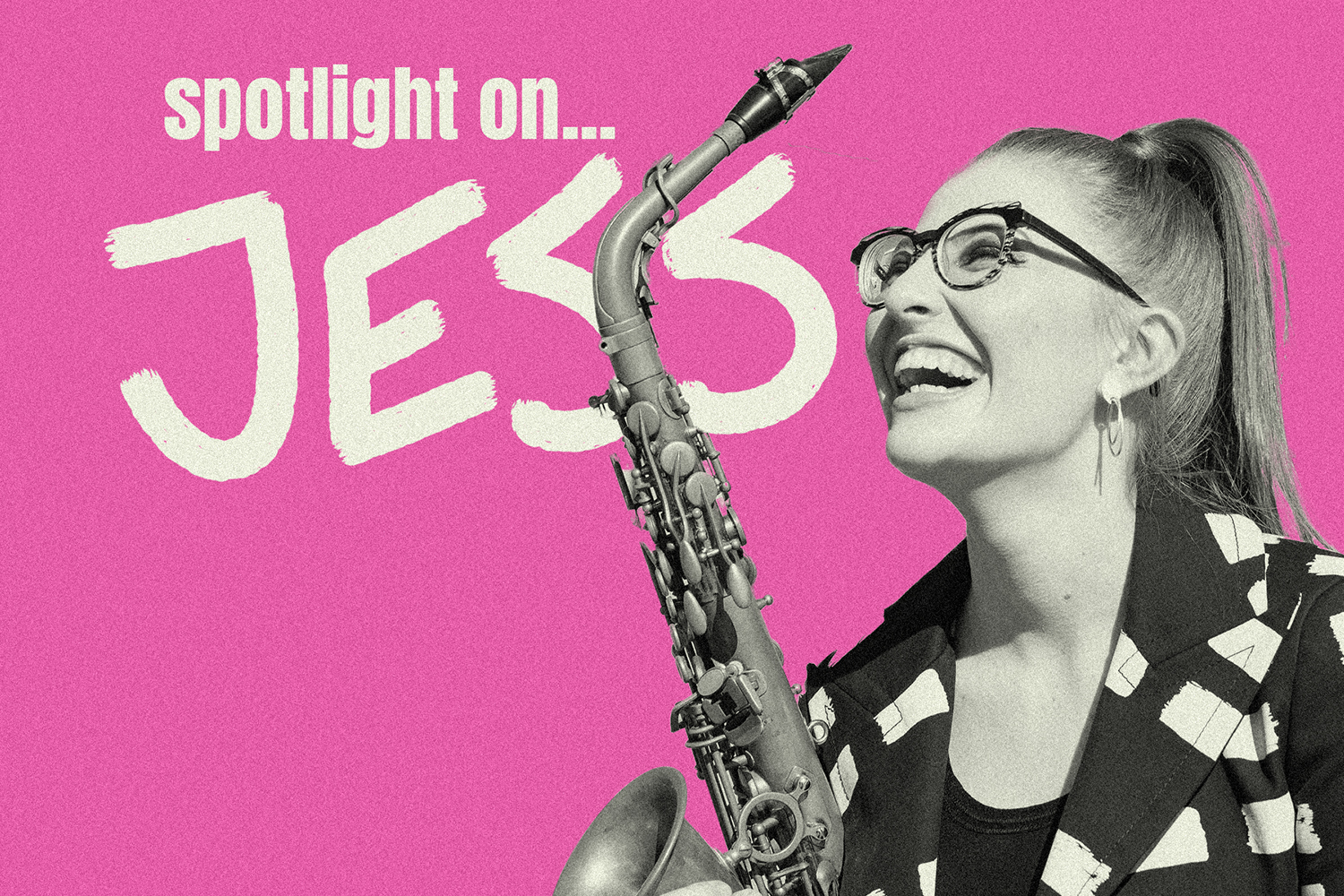 Glazunov Concerto in E flat for alto saxophone & string orchestra
Mozart  Symphony No. 35 in D Major, K.385 (Haffner)
Nyman Saxophone Concerto, Where the Bee Dances
London Mozart Players
Jess Gillam saxophone
Ruth Rogers director
Jonathan Bloxham conductor
Former BBC Young Musician finalist and now BBC broadcaster Jess Gillam joins London Mozart Players in two spectacular works for saxophone including Nyman's electrifying 'Where the Bee Dances'. Gillam brings virtuosity and 'life-affirming talent', as described in the BBC Young Musician final, to an evening that takes in Glazunov's romantic and beautifully lyrical Saxophone Concerto. The programme is completed by an LMP favourite – Mozart's 'Haffner' Symphony No.35.
Gillam burst onto the music scene in 2016 as the first saxophonist ever to reach the final of the BBC Young Musician competition. She has wowed audiences and inspired young musicians with her passion for music ever since – her first album, Rise, released in April 2019, shot to No.1 in the UK's Official Classical Charts, while her second album Time was released in autumn 2020. If you thought the saxophone was just for jazz, think again: this will be an extraordinary night of music-making from a Classical Brit-winning soloist and an internationally celebrated orchestra.
A note on ticket prices:
You only need 1 ticket per household to watch the film, and can pay the individual Standard £10 ticket price to access this concert. If you would like to pay a higher amount that equates to your usual 'live concert hall' price, and by doing so kindly support the LMP, then choose the £20 'Supporter' or £30 'Premium Supporter' levels. Alternatively you can buy the 'Standard' £10 ticket and then make a separate donation during the payment process – this donation will attract gift aid. Please choose your price from the dropdown menu before you click 'Buy & Watch'.
A 4-concert package (£30) is also available – buy & watch all four 'Spotlight On…' concerts for the price of three. This package is only available to buy between 25 June and 24 July. Click HERE for details.
---
Having problems with on demand concerts? Check out our 'help and FAQs page.
Storytime for Under-5s at Crystal Palace Park

Chamber Classics at St Mary's