Online Concert: Façade at Freemasons' Hall
Events Calendar
{{EventDate}}
& {{EventTime}}
Thursday 13 October, 7:00 pm
Online Concert: Façade at Freemasons' Hall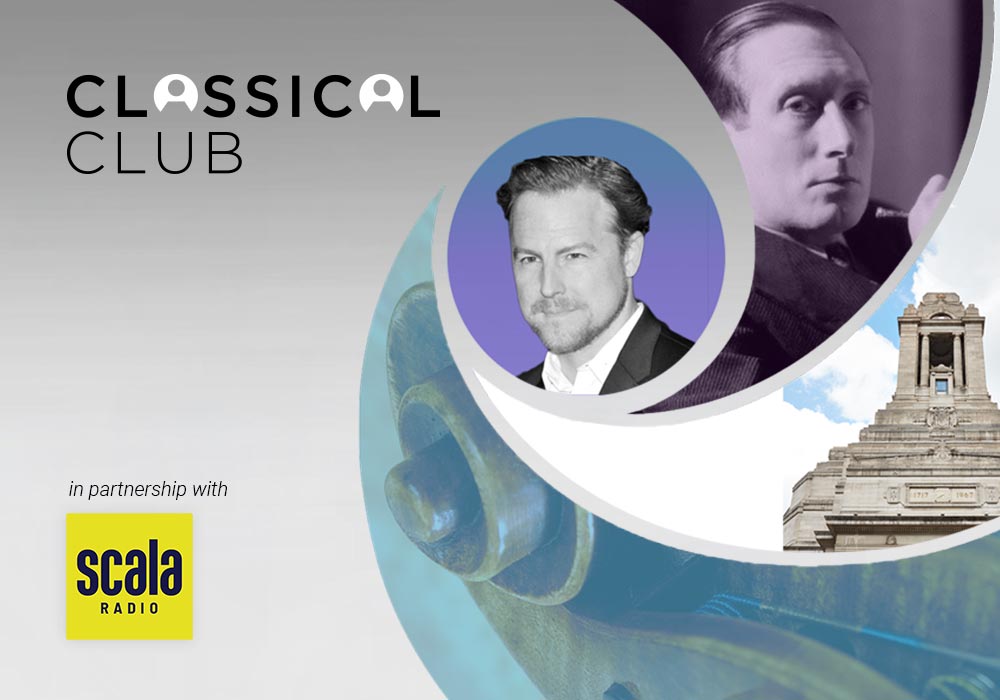 Walton Façade: An Entertainment
Samuel West narrator
London Mozart Players
Benjamin Pope conductor 
Cello – Sebastian Comberti
Flute – Fiona Kelly
Clarinet – Tim Lines
Alto Saxophone – Shaun Thompson
Trumpet – Alan Thomas
Percussion – Scott Bywater
7pm BST
Two stylish constructions of the twentieth century come together for LMP's Classical Club with a performance of William Walton's Façade: An Entertainment filmed in the Art Deco gem that is Freemasons' Hall (opened 1933). Walton lodged with the literary Sitwell family for many years, with Edith Sitwell becoming his patron and collaborator. Walton composed an instrumental accompaniment to match Edith's poetry as 'an entertainment', and the premiere was notorious for Sitwell's recitation of her own poetry through a megaphone protruding from a screen. Acclaimed actor Samuel West will bring a more decorous delivery to Freemasons' Hall with LMP's chamber group performing Walton's charming and witty music. Essentially a musical pastiche, Façade has been described as having 'one good tune after another', and certainly the combination of fanfare, sea shanty, tarantella, waltz, polka, jazz, foxtrot and a Scottish rhapsody is hugely entertaining and the piece remains one of Walton's most popular compositions.
Tickets
You can buy individual tickets for concerts for £12 (€13/$15), children's concerts £5 each (€6/$7), or an 8-concert 'Season Pass' for £60 (€72/$80). A Season Pass includes extra content such as interviews and behind-the-scenes films, plus free concert programmes.
About Classical Club
Classical Club is a brand-new series of eight classical music concerts, in partnership with Scala Radio.
Further Information
Narrator: Samuel West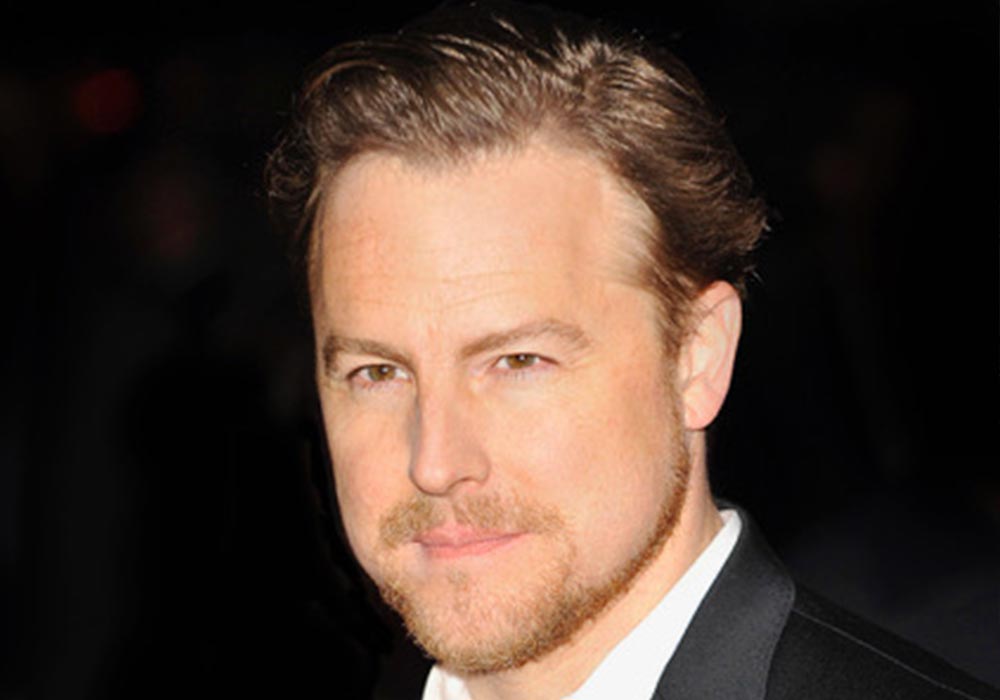 In a hugely varied career, Samuel West has played Hamlet and Richard II for the Royal Shakespeare Company, Valentine in the first production of Tom Stoppard's Arcadia at the National Theatre, Jeffrey Skilling in Enron in the West End and the voice of Pongo in Disney's film 101 Dalmations II. TV work includes Siegfried Farnon in the new All Creatures Great and Small, Steve McQueen's Small Axe, W1A, The Hollow Crown II, Jonathan Strange and Mr Norrell, Cambridge Spies and four series of Mr Selfridge. Films include Darkest Hour, On Chesil Beach, Suffragette, Van Helsing, Notting Hill, Zeffirelli's Jane Eyre and Hyde Park on Hudson. He was nominated for a BAFTA for Howards End. As a reciter, he has appeared with orchestras all over the world and at the Proms six times, including as soloist in Walton's Henry V at the Last Night.
Samuel has toured the West Bank three times with the Choir of London and directed The Magic Flute for the Palestine Mozart Festival. From 2005 to 2007 he was the artistic director of Sheffield Theatres, where he revived The Romans in Britain. Samuel West is an Associate Artist of the RSC and Chair of the National Campaign for the Arts.
Conductor : Benjamin Pope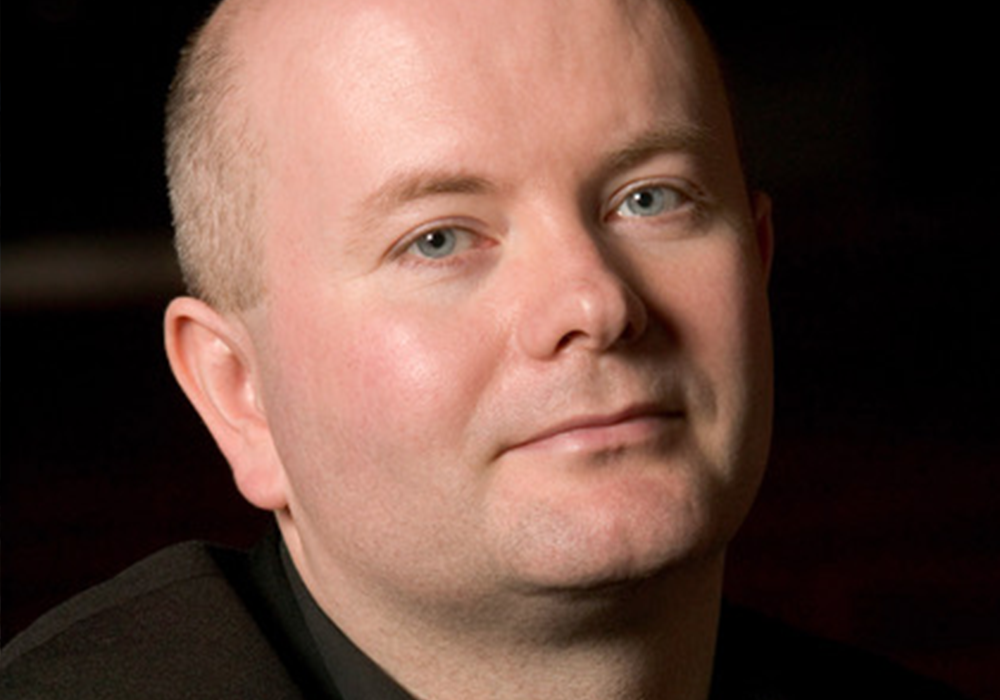 Benjamin Pope has conducted orchestras worldwide including the Royal Philharmonic and Hallé Orchestras, Dresden Staatskapelle, Dresden Philharmonic, CBSO, RSNO and Berlin Staatskapelle, to name but a few. He has conducted many major works for chorus and orchestra, including the requiems of Verdi, Mozart and Fauré in New York and London, while operatic highlights include works by Verdi, Bizet, Puccini, Mascagni, Mozart and Rossini. His work as a composer/arranger encompasses work for concert, stage, radio, and screen, including scores for feature film and television as well as full length ballets. His work for vocalist and orchestra, The Wisdom of the Animals, has been recorded by the Royal Philharmonic Orchestra and Clive Rowe MBE. Benjamin also edited and mixed the audio for the At Home with LMP Peter and the Wolf film.
Ben is strongly committed to music education, recently being named Music Director of The Classical Roadshow; he is principal conductor for the Royal Philharmonic Orchestra's education department, RPO Resound. He is also a highly experienced conductor of live film screenings in concert with a large repertoire of titles, including the Harry Potter Series, Amadeus, Star Wars, Titanic among others; he is authorised by John Williams to conduct and mentor other conductors seeking to work on the Star Wars movies.
Benjamin is an experienced presenter, both live in concert and for broadcast, having written and presented for BBC Radio 3, and co-hosted on BBC local radio.
Venue: Freemasons Hall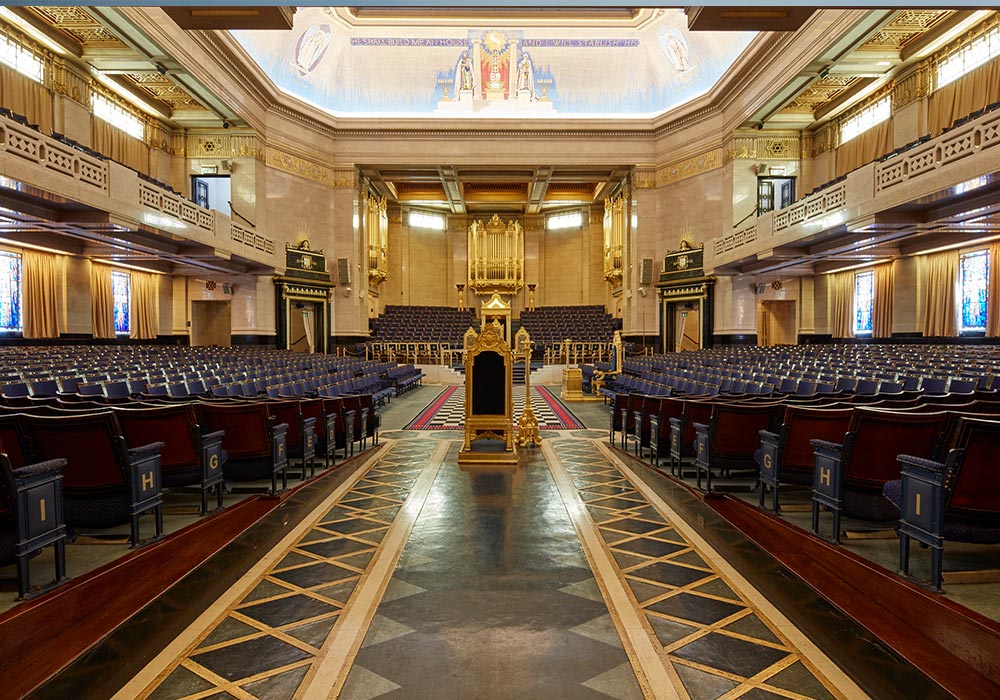 Freemasons' Hall in Great Queen Street, London, with its imposing Art Deco façade, is the headquarters of the United Grand Lodge of England and the Supreme Grand Chapter of Royal Arch Masons of England, as well as being a meeting place for many masonic lodges in the London area. It has been the site of a masonic meeting place since 1775, and this is the third building on the site, with the current Hall built as a peace memorial to the 3,225 Freemasons who died on active service in World War I. As well as the Grand Temple, Freemasons' Hall houses a further 26 highly ornate masonic temples, all in the Art Deco style. The Hall is open to the public, with guided tours showcasing the architecture and history of the building, and it welcomes more than 200,000 people from across the world through its doors every year. You may have seen it feature in many of the movies and TV series that have been filmed here such as­ The Crown, Deep State 2, Pennyworth and Louis Wain, and trailers for the 2019 series The Apprentice and Britain's Got Talent to name but a few.