A Classical Celebration!
Prokofiev: Symphony No. 1 'Classical' Op.25
Schumann: Cello Concerto in A minor, Op.129 
Soloist: Maciej Kulakowski

Broadcast date: 7pm, 

Thursday 24 September
Filmed at St John the Evangelist, Upper Norwood
LMP's Classical Club launches with Prokofiev's effervescent 'Classical' Symphony and Schumann's lush and romantic Cello Concerto, performed by talented young cellist Maciej Kulakowski. Filmed before a socially-distancing audience at the Church of St John the Evangelist in Upper Norwood – the London Mozart Players' home venue – this concert will be a real celebration of the best in classical music, and a truly thrilling reunion of players and audience.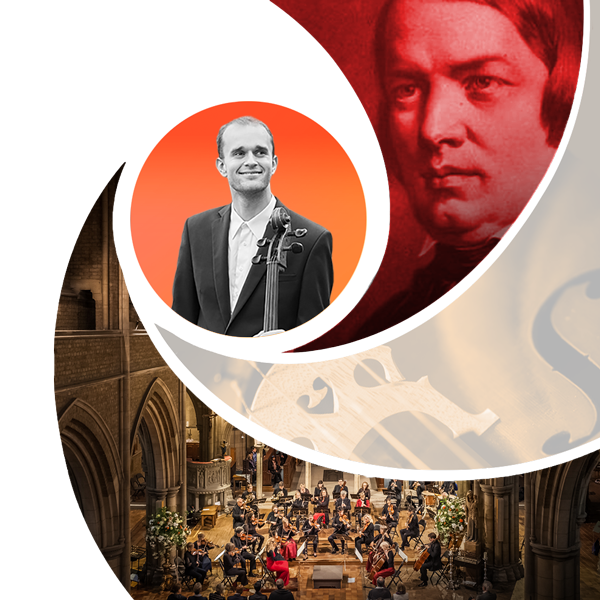 Michael Collins: Clarinet at the Clock Tower
Weber: Clarinet Quintet in B♭ Major, Op.34
Mozart: Clarinet Quintet in A Major, K.581
Broadcast date: 7pm, Thursday 1 October
Filmed at St Pancras Clock Tower
In a treat for patient woodwind fans (the pandemic silenced so many instruments!), Michael Collins brings his dazzling virtuosity and sensitive musicianship to a performance of two clarinet quintets: Mozart's is one of the earliest and most beloved pieces for clarinet, while the Weber quintet, graceful and exuberant by turn, is itself a little masterpiece, full of musical leaps and pirouettes. Any time is the perfect time to enjoy this concert from St Pancras's iconic Clock Tower.
Façade at Freemasons' Hall
Walton: Façade: An Entertainment
Narrator: Samuel West  Conductor: Ben Pope
Broadcast date: 7pm, Thursday 8 October
Filmed at Freemasons' Hall
William Walton lodged with the literary Sitwell family for many years, with Edith Sitwell becoming his patron and collaborator. Walton composed an instrumental accompaniment to match Edith's poetry as 'an entertainment', and the premiere was notorious for Sitwell's recitation of her own poetry through a megaphone protruding from a screen. Actor Samuel West will bring a more decorous delivery to Freemasons' Hall, with LMP's chamber group performing Walton's charming and witty music.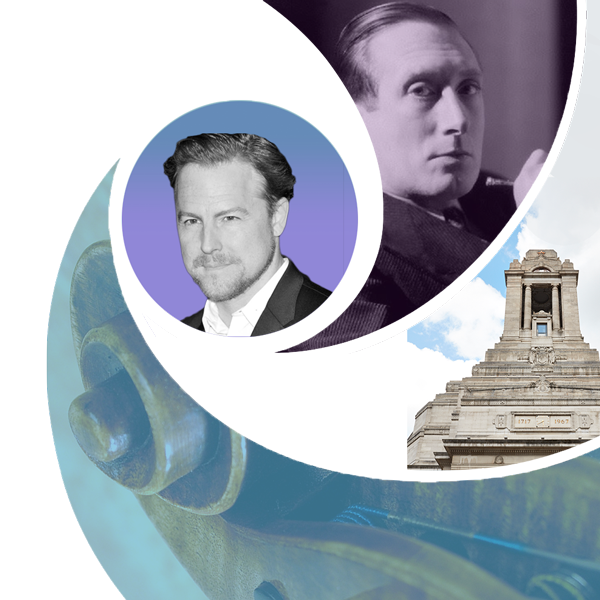 Bows and Oboes
Strauss: Concerto in D major for Oboe 
Mendelssohn: Symphony No.4 in A major, Op.90 'Italian'
Conductor: Mateusz Moleda  Soloist: Olivier Stankiewicz
Broadcast date: 7pm, Thursday 15th October
Filmed at Fairfield Halls, Croydon
Inspired by a chance wartime meeting between the composer and a soldier, Strauss's spirited Oboe Concerto is in fact exceptionally difficult to play, with circular breathing a pre-requisite. This concert showcases two artists destined for stardom, oboist Olivier Stankiewicz and conductor Mateusz Moleda. Mendelssohn's jaunty Italian Symphony is an extra treat. The concert comes from Fairfield Halls, Croydon, where London Mozart Players has enjoyed a 30-year residency.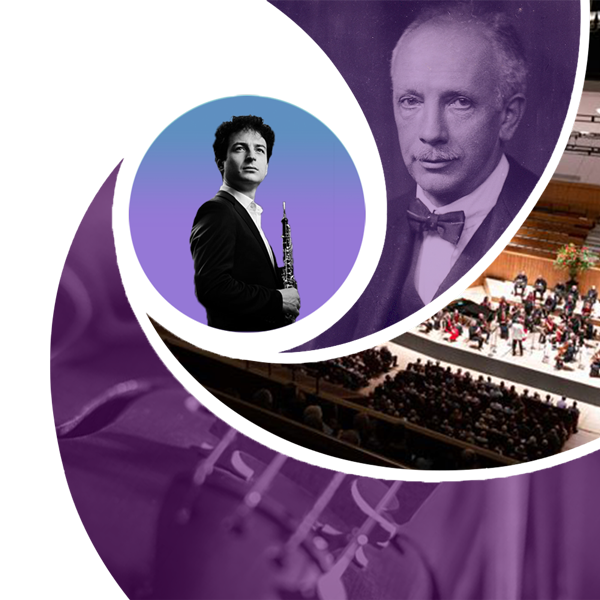 Stravinsky: The Soldier's Tale
Narrator: Tama Matheson
Conductor: Will Vann
Broadcast date: 3pm, Remembrance Sunday 8 November
Filmed at the Royal Chelsea Hospital with an audience of Chelsea Pensioners 
Written at the end of the First World War, Stravinsky's The Soldier's Tale is a parable for all cultures and times. A deserting soldier trades his beloved violin to the devil in return for a fortune, later deliberately losing at cards to win it back. But the Devil is not so easily beaten… Actor Tama Matheson narrates this Faustian story, while rhythms of ragtime, tango, waltz and a march jostle for position in Stravinsky's devilishly original score. Broadcast on Remembrance Sunday, the concert will end with 'The Last Post'.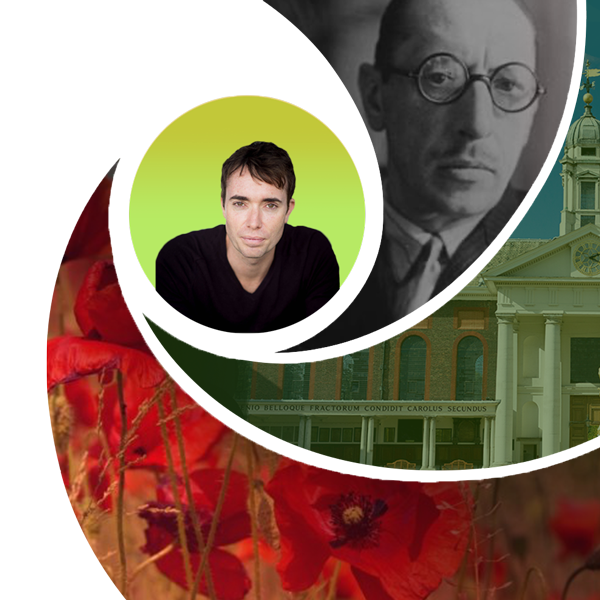 Celebrating Beethoven
Beethoven: Coriolan Overture, Op.62
Beethoven: Violin Concerto in D, Op.61
Soloist: Jonian Ilias Kadesha
Broadcast date: 7pm, Sunday 15 November
Filmed at St John's Smith Square
To celebrate Beethoven's 250th anniversary, LMP performs his Coriolan Overture and Violin Concerto. The overture reflects the contrasting moods of Heinrich von Collin's play – Coriolan's aggression and his mother's gentle pleading. Beethoven's revolutionary Violin Concerto, performed by rising star and YCAT artist Jonian Ilias Kadesha, takes us on an exhilarating journey from a lyrical first movement to a joyous rambunctious finale. It's a hugely satisfying masterpiece, and the perfect work with which to salute Beethoven's genius.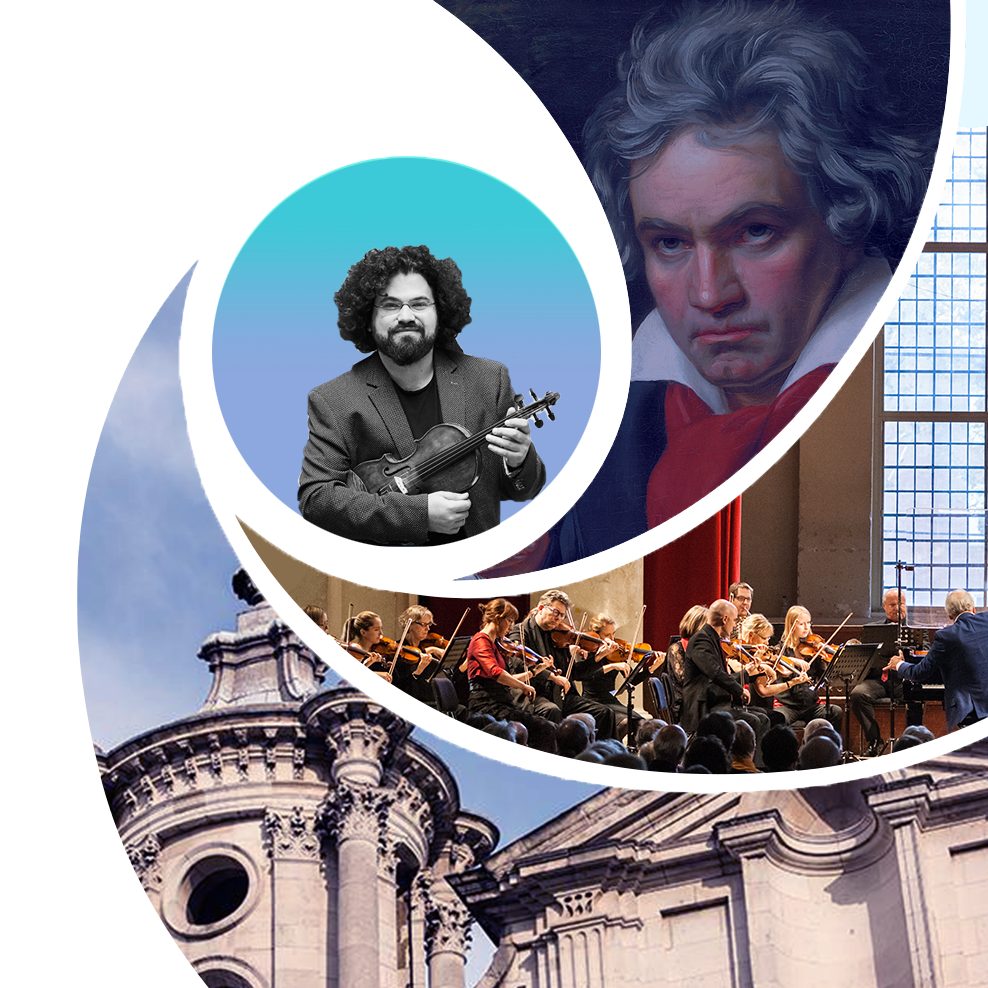 Little Red Riding Hood
Music: Paul Patterson  Words: Roald Dahl
Narrator: Polly Ives
Broadcast date: 10.00am, Thursday 29 October
Filmed in the Great Conservatory at Syon Park
'Wolves aren't always as clever as they think they are…'. In a half-term musical treat for children of all ages, LMP's Classical Club presents Paul Patterson's lively orchestral version of Roald Dahl's wickedly witty 'Little Red Riding Hood'. Polly Ives narrates this hilarious twist on the fairy-tale classic, performing with LMP in the beautiful Great Conservatory at Syon Park. It's half an hour of pure magic that never fails to entertain.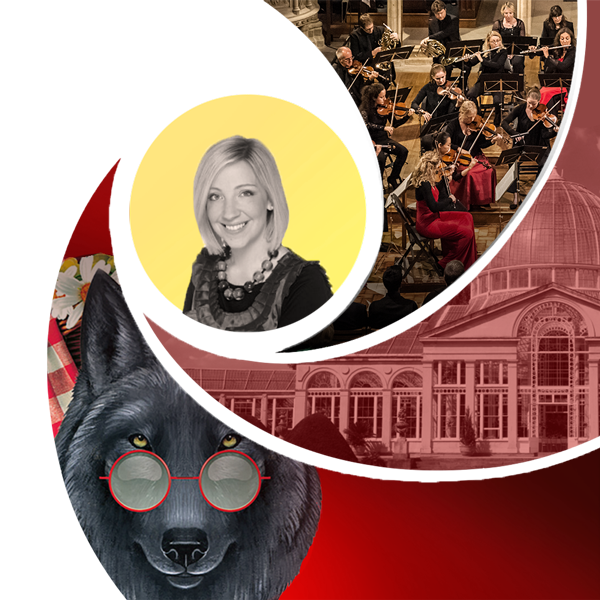 The Three Little Pigs
Music: Paul Patterson  Words: Roald Dahl
Narrator: Polly Ives
Broadcast date: 10.00am, Saturday 31 October
Filmed in the Great Conservatory at Syon Park
'The little pig began to pray, but Wolfie blew his house away!'. Roald Dahl is at his subversive best in this gruesomely funny re-telling of favourite children's tale The Three Little Pigs. Hilarious happenings follow the little piggies as they build their houses, with some outrageously comic twists to the familiar story, and some terrific music too. A perfect way to kick off your kids' Hallowe'en weekend.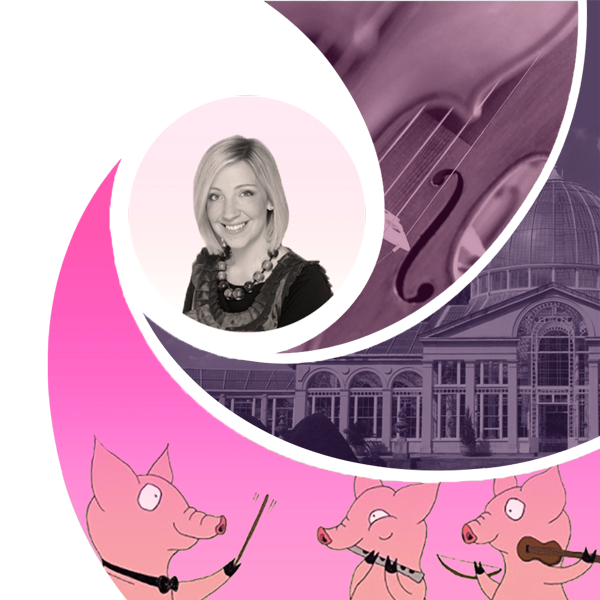 Season Pass £60
Enjoy all 8 concert performances.