Alex Woolf's Homespun Miniature, a duet for two bassoons, released on Monday 31st August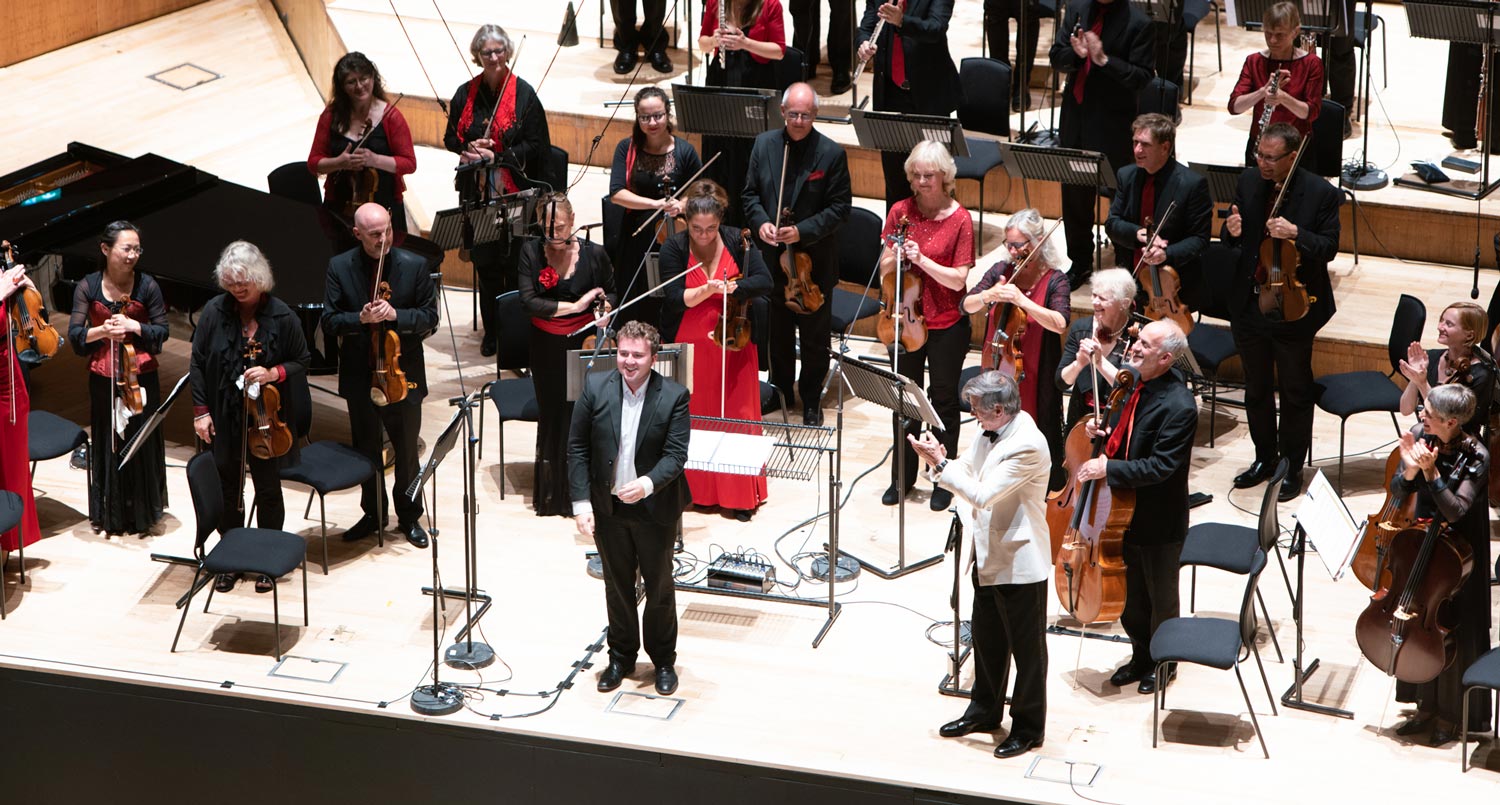 During lockdown, young composer Alex Woolf was commissioned to write a sequence of pieces of music for LMP musicians, entitled 'Homespun Miniatures'. Three of the four pieces were released during lockdown on the LMP's social media pages, with the first premiered on Channel 4 News, but the final piece (for two bassoons, a favourite instrument of Alex's) will be released on Monday 31st August, with a premiere at 9.00am on Scala Radio's Facebook and Instagram pages.
Alex was originally inspired by LMP to start writing music when the orchestra visited his village on an outreach project. Alex was just a child at the time, but the experience profoundly influenced his life. Alex was reunited with the orchestra a few years ago, and was promptly commissioned to write a fanfare for the orchestra's 2019 gala concert to celebrate the reopening of the Fairfield Halls (photo above).
We were delighted that Alex was able to write these pieces for us during the early days of lockdown. They are quirky, expressive and original and their recordings, made under social distancing regulations, will be a permanent reminder of the strange days of the pandemic, and how we kept the music alive. Find out more and hear the Homespun Miniatures via the link below.