The World Premiere of Alex Woolf's 'Fairfield Fanfare' at the Fairfield Opening Gala Concert
Wednesday 18 September, 7.30pm
We are thrilled that our Gala Reopening concert at Fairfield Halls on Weds 18th September will include the world premiere of a new commission. 'Fairfield Fanfare' has been composed by Alex Woolf, 2012 BBC Young Composer of the Year, and we are particularly delighted to feature Alex as LMP influenced his choice of career, as he explains below:
'I'm thrilled to be writing a new piece for London Mozart Players, to be premiered at the newly renovated Fairfield Halls in September as part of this incredibly exciting 70th birthday season. My piece will be a celebration of everything that makes this orchestra so special. I'm aiming for it to be brimming with energy from start to finish, hopefully capturing the unique collaborative spirit of the group. I'm excited to write for LMP not only as a single organism, but as a collection of outstanding individuals, each with their own unique voice and contribution to the collective sound. I think this dual identity – as a single cohesive whole and as a mixed body of various voices – is something which really shines through at LMP concerts, and I can't wait to make the most of this in my piece.
I first encountered London Mozart Players when I was just 11 years old. Its 2006 'Orchestra in a Village' project took place in Swavesey, Cambridgeshire, the village in which I had just started school – the timing could not have been better! Meeting musicians of this calibre at such a young age was such an incredible experience for me; I'll never forget our performance of Mozart's Coronation Mass with LMP (I sang in the choir, my unbroken voice still permitting me to sing soprano!). This performance led me to really explore Mozart for the first time, and I remember very clearly falling in love with his Requiem in particular. 12 years passed, and it was at the premiere of my own Requiem this summer that I next met Julia Desbruslais! I truly believe that without LMP's 'Orchestra in a Village' project all those years ago I wouldn't have caught the 'composing bug' so early, so it means an absolutely huge amount to be writing for this incredible orchestra.
I've enjoyed really immersing myself in LMP's sound, and working hard to tease out all the things that make them special and unique. My hope is to produce a work which can truly feel like a part of this orchestra's DNA – bearing a relationship to the core repertoire it specialises in but also looking toward the future and hopefully offering something new and exciting! The 11-year-old me would never have dreamed of the opportunity to one day write for the London Mozart Players – in fact, my current 24-year-old self is still pinching himself slightly! I'm incredibly excited to share this new piece with you in September. I hope, above all, that my piece might be a small way of saying thank you to this orchestra, who gave me so much when they decided to visit my village 12 years ago.'
So do come along and hear this exciting piece!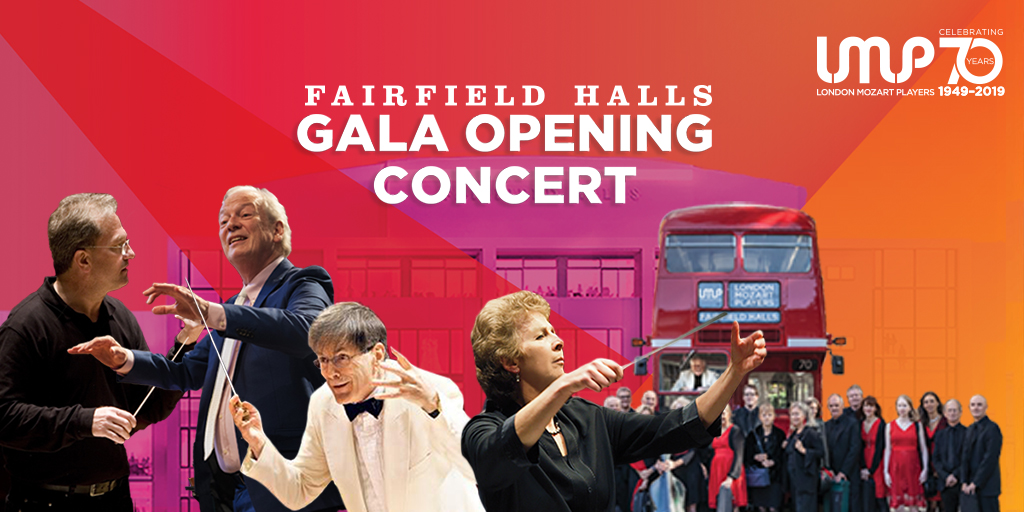 Programme
PROKOFIEV Symphony No. 1 in D, Op. 25 'Classical'
BEETHOVEN Symphony No. 7 in A, Op. 92
MOZART Arias, soloist Louise Alder
WOOLF Fairfield Fanfare (New Commission, world premiere)
Guest Conductors: Jane Glover, Gerard Korsten, Howard Shelley, Hilary Davan Wetton