The LMP has an extensive discography. Our Contemporaries of Mozart series with Matthias Bamert for Chandos counts over 20 CDs to date and is still on-going. The series has uncovered a wealth of previously unavailable eighteenth-century works and its success is illustrated by the numerous accolades bestowed upon it including a number of releases credited with Editor's Choice in Gramophone.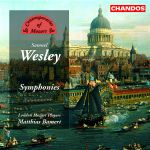 Composers featured include those more well-known from the era, such as Clementi, Salieri and Stamitz to the rarely-heard Gossec, Vanhal and Gyrowetz.
Selections of some of the music available can be heard on a Highlights of the Series CD priced just £5, if you want to dip your toe in the water to hear composers from the late eighteenth century.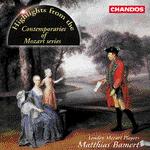 With Howard Shelley the LMP has recorded music by Hummel and Piano Concertos by Mozart and Mendelssohn.
CDS

The LMP office have stocks of CDs for sale at a competitive price plus £1.50 postage and packaging. A stocklist will be available to download shortly, but please feel free to email info@lmp.org or call 020 8686 1996 to check availability of your desired item.
Flowers of the Field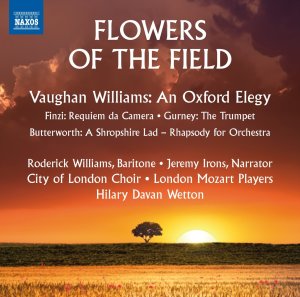 One of our latest releases with Naxos, 'Flowers of the Field', with LMP Associate Conductor Hilary Davan Wetton, the City of London Choir, narrator Jeremy Irons, and baritone Roderick Williams went straight to the top of the Specialist Classical Chart in November 2014 and has been widely praised in the national press.