A world premiere of a new composition series by Alex Woolf  'Homespun Miniatures' will be televised on Channel 4 News tonight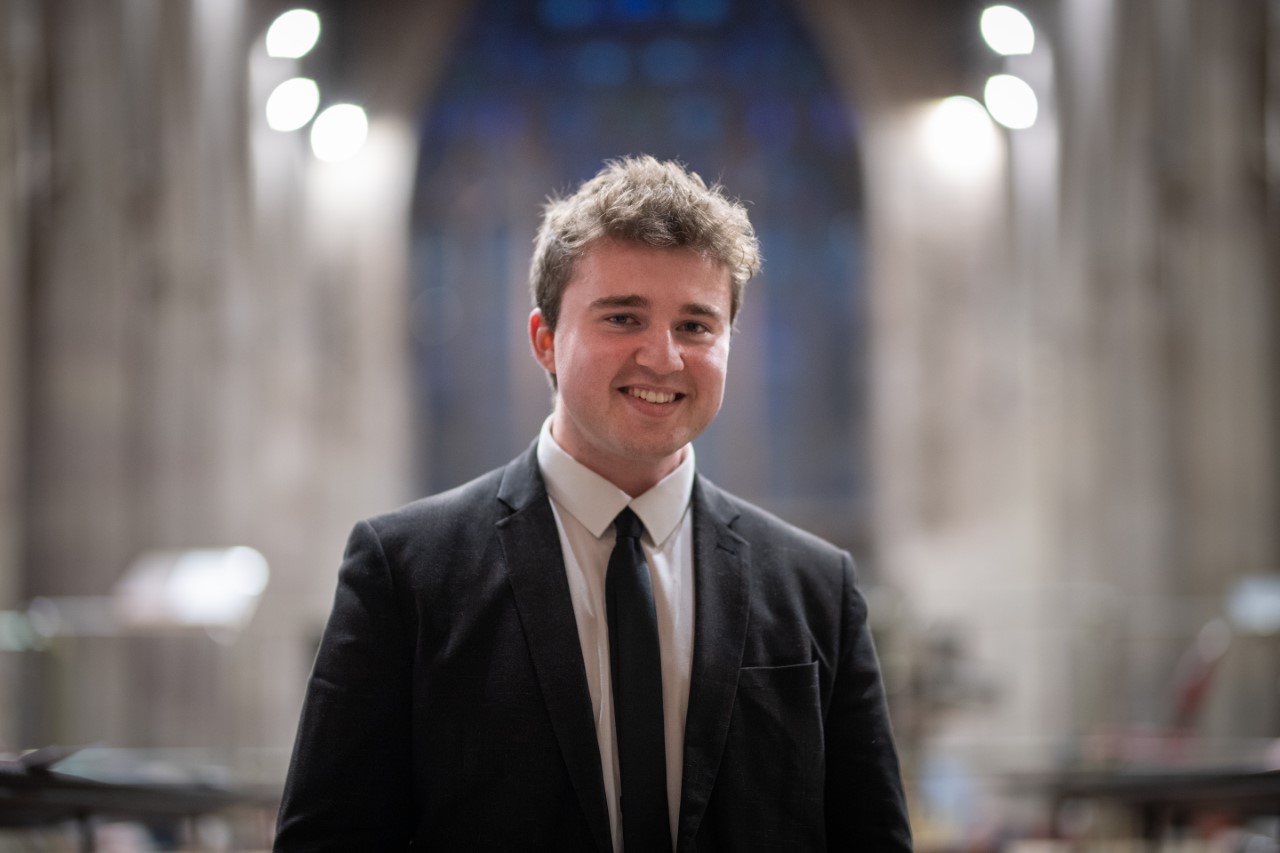 A not-to-be-missed highlight in LMP's virtual calendar is a collaboration with award-winning young British Composer Alex Woolf, winner of BBC Young Composer of the Year 2012, who has written a series of 'Homespun Miniatures' for the musicians of the London Mozart Players to premiere and record in their own homes. These short pieces, written for both solo performers and duets, will be released via At Home with LMP over the course of April and May.
The world premiere of the first piece in this series is due to be broadcast on Channel 4 News tonight at 7.50pm and will performed by LMP leader Simon Blendis and his wife Saoko Blendis. As always, news schedules can be subject to last minute changes, but please do tune in early for the chance to watch this special performance on television.
A long-standing friend of the orchestra, Alex was first inspired to take up composition aged 11 after encountering an LMP outreach project in 2006. Last year, LMP commissioned Alex Woolf to write 'Fairfield Fanfare', a piece which enjoyed its world premiere at the reopening Gala Concert at the newly refurbished Fairfield Halls in September 2019. His music has been performed by orchestras such as BBC Symphony Orchestra, BBC Philharmonic, and at the Royal Opera House and English National Opera.
Alex commented on his new composition series:
"My first Homespun Miniature is a simple, songlike duet for violin and piano. Each instrument – just like most of us at the moment – is somewhat confined throughout. The piano never plays below middle C and rarely departs from its constant rhythmic pattern; the violin is restricted to a range of just over an octave for the duration of the piece. Nevertheless the music keeps pushing forwards throughout, as I hope we all can in these strange times!"
Simon and Saoko Blendis also commented on their involvement:
"We have enjoyed learning and performing Alex Woolf's new piece, Duet No.1. It's a beautiful, haunting piece put together from very simple ideas: rippling broken chords in the piano and high, sustained notes in the violin. The harmonies are subtle but beautiful, gently shifting and developing. It's a very short piece, only 2 minutes long, but is perfectly formed, very satisfying to play, and leaves a lasting impression."